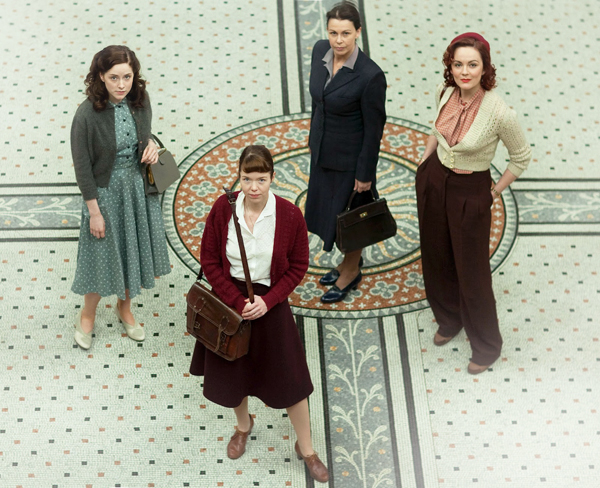 Ett snabbt litet filmtips. Bletchley Circle på SVT finns i tre delar och utspelar sig under andra världskriget, med fortsättning nio år senare. Fina kläder och allmänt vackra miljöer.
Att det handlar om skärpta agent-kvinnor gör ju inte saken sämre.
Translation:
I enjoyed watching Bletchley Circle. I especially wanted every blouse, dress, skirt and slacks used in the series.