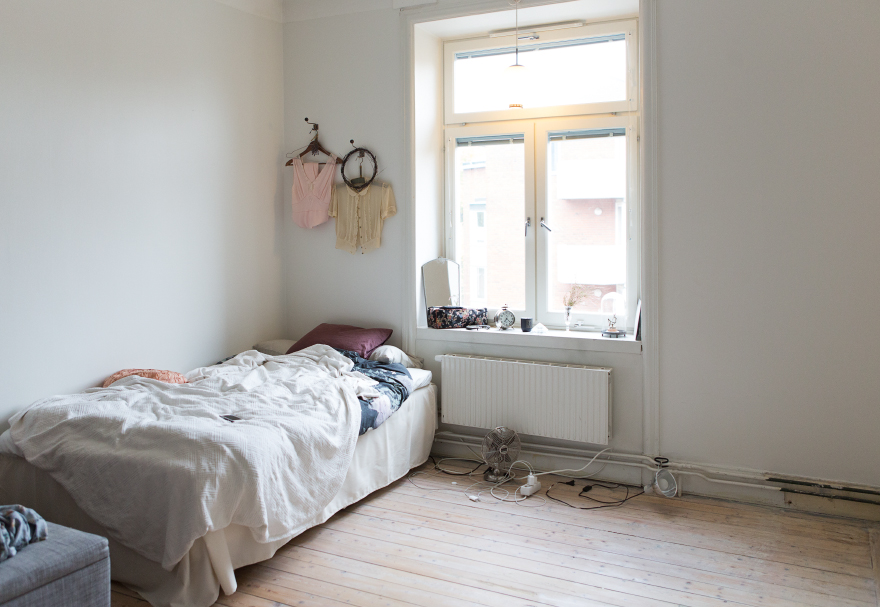 Tidigare i år började jag planera för en platsbyggd sekelskiftesgarderob i vårt sovrum. Nu är det igång, och vårt hem ser ut såhär för tillfället. Högar av kläder och hattar överallt, plus ett överfyllt kök och ett förråd som det inte går att komma in i. Men himla skönt att bra förvaring är på gång, som jag längtat. Någonstans att hänga kläderna, att kunna lägga hattarna på en hylla och tömma hallen på skor. Snart så.
Här kommer den att stå, två ihopbyggda garderober med dubbeldörrar och överskåp.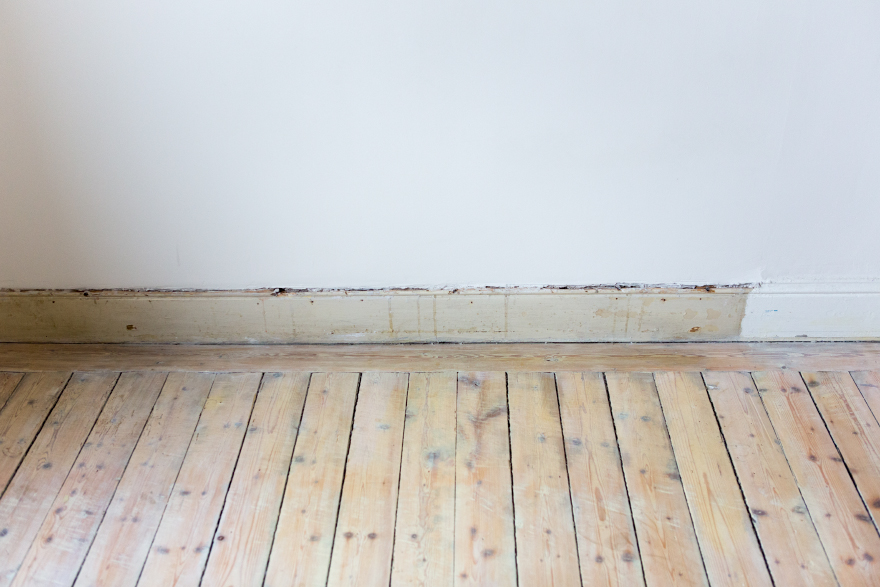 Och här stod den gamla garderoben som sattes in någon gång under 50-talet eller senare. Här ser man även originalfärgen som listerna i vårt 1912-tals hus hade en gång i tiden. Blekt ljusgröna!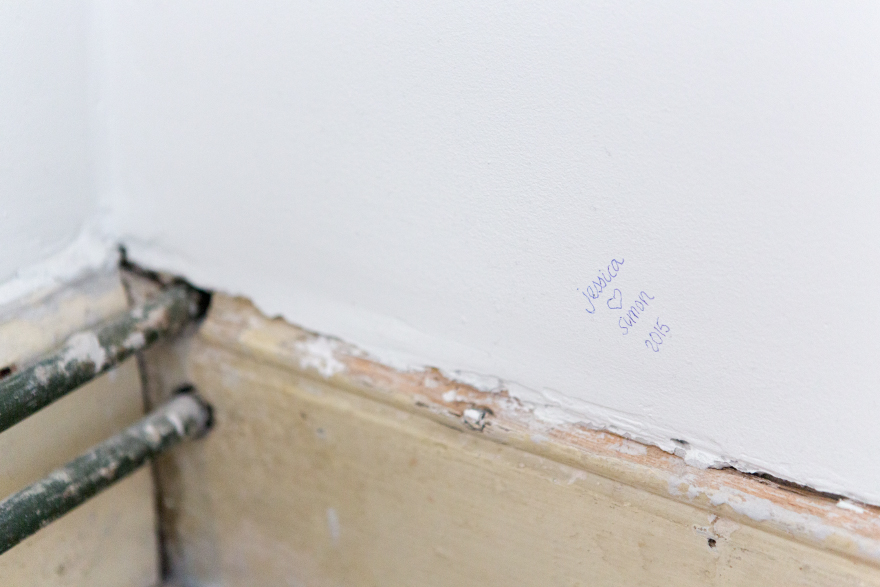 Passade på att lämna ett spår på väggen, kanske ser någon min kärleksförklaring om 100 år.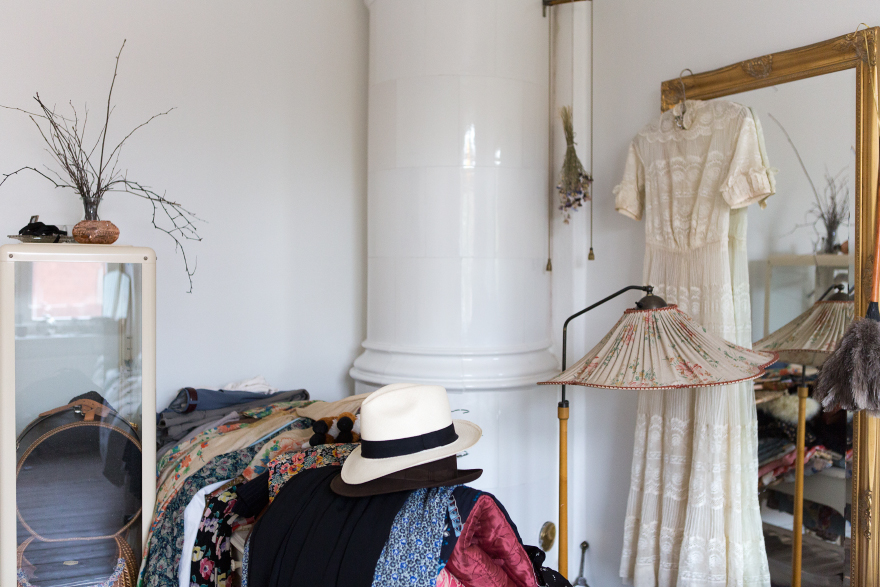 Translation:
Our messy bedroom at the moment, as we are letting a carpenter build a new wardrobe for us. We have been without any storage for over a year now. I can't wait to finally have a place to put my vintage clothes, shoes and hats.