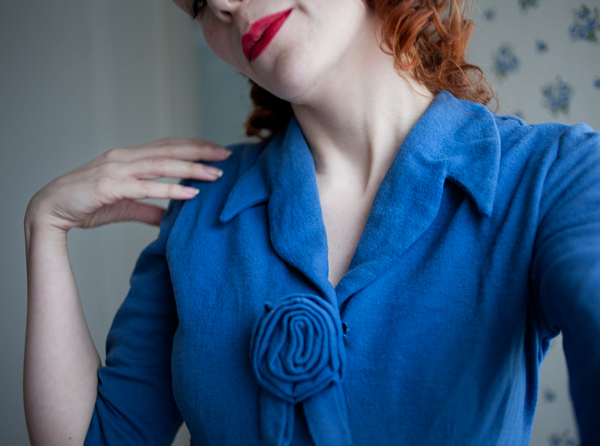 Igår var det fredag och jag var tvungen att peppa igång mig själv lite extra. Känns som hela januari och februari är en lång tunnel av grått just nu. Men inte om man peppar järnet, tar på sig den finaste blåa ullklänningen och tänker på allt man kan/hinner/vill uträtta innan det är vår!
Plus att jag kanske ska ha kontor snart och slipper sitta och jobba hemifrån hela dagarna!
Styrde vägen mot tvärbanan till Gullmarsplan. Kallt, kallt, kallt.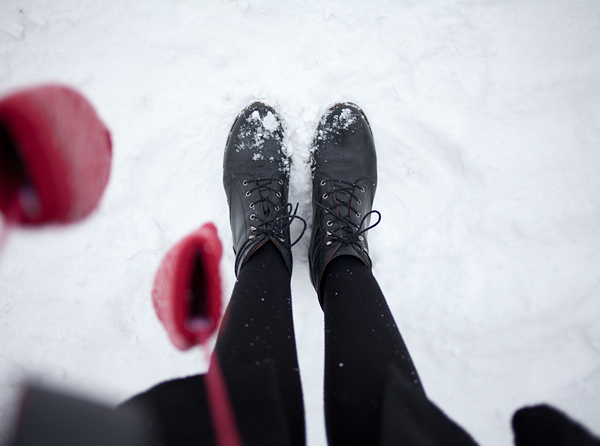 Till möte med min foto-agent VOL Agency som ligger vid stationen Rådmansgatan!
Här pratade vi om målen under våren och sommaren. Om vad jag vill jobba med för typ av uppdrag, vad jag gör just nu och hur vårat fortsätta samarbete ska se ut. Jag passade även på att ta lite bilder på min bok, som jag tycker är väldigt fin. Här ovanför en fotografering jag gjorde på Gröna Lund tillsammans med stylisten Frida Walström.
En till, bara för att dom är så fina!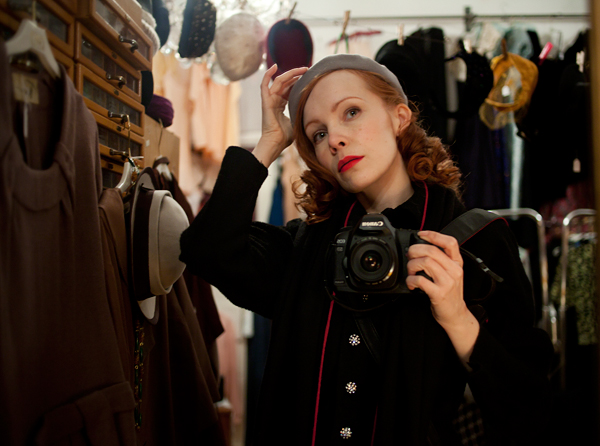 Sedan var jag på perfekt promenadavstånd till ett par vintagebutiker vid Odenplan. Här ett litet självporträtt med basker, kappa och vantar på.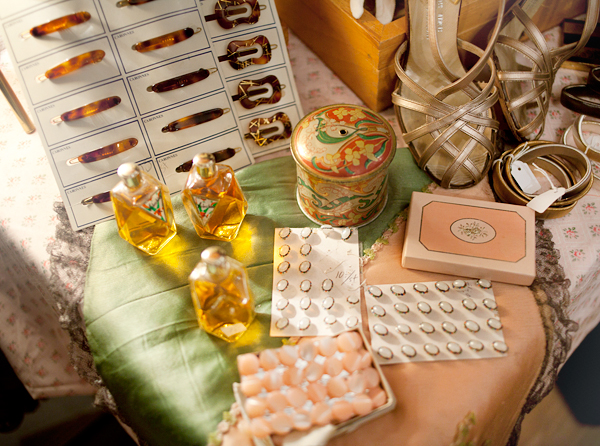 Köpte två bruna hårspännen.
Provade lite byxor och blusar i provhytten. Här ovanför en hallonröd silkesblus tillsammans med ett par bruna ullbyxor med hängslen. Dessa byxor är en gammal variant av de moderna täckbyxorna och mycket finare tycker jag. Tänk att åka pulka och ha på sig sånt här tjusigt under kappan.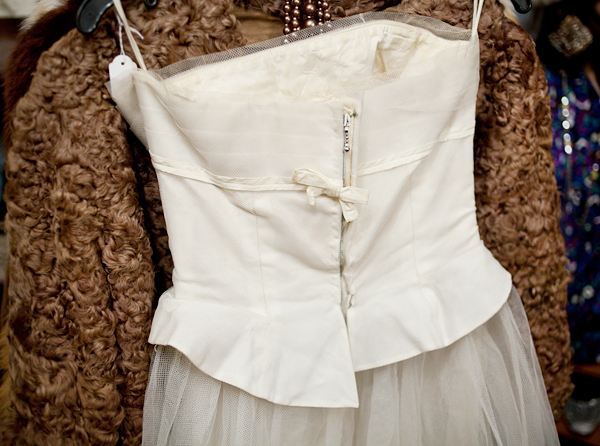 Sedan fastnade mina ögon på den här. En 50-tals askgrå axelbandslös tyllklänning. Tappade andan en stund.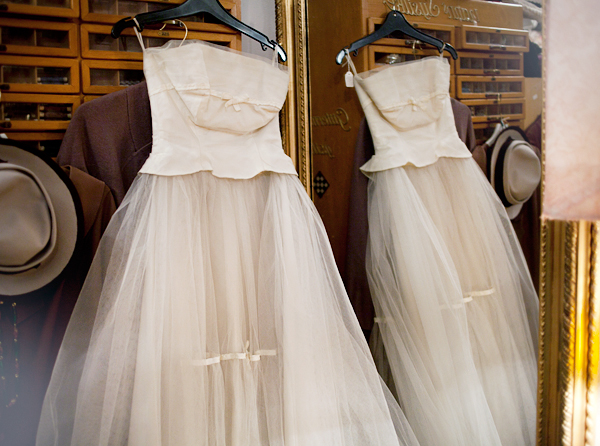 Den var liksom den perfekta bröllopsklänningen!
Var ju såklart tvungen att ta av mig alla ytterkläderna igen och prova. Den satt faktiskt som ett smäck. Finns bilder på Instagram för er som vill kika, sök efter silversagas!
Translation:
My friday. I went to a meeting with my photo agency VOL and looked at my portfolio, then found the perfect 1950's wedding dress. If you're curious, I have some photographs on Instagram trying the dress. Look for silversagas.