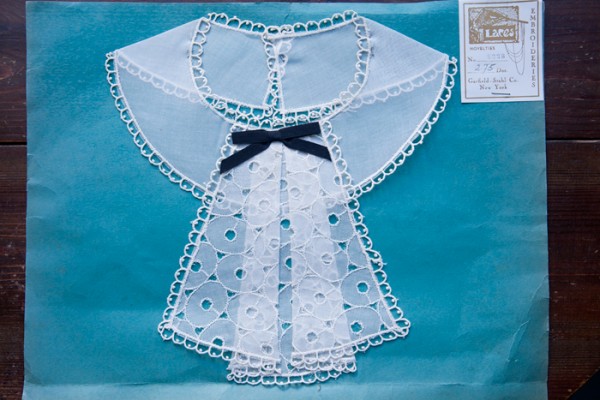 Mina senaste loppisfynd, en tunn tunn krage som var ganska dyr men ville hem till mig och en bunt gamla silverbestick. Det sistnämnda hittade jag på en loppis för 45 kronor. Kragen kostade 250 kronor.
Translation:
My latest thrifted findings, a mint vintage organdy collar. Salesman's samples, still attached to the paper, 39$.
The cutlery and plate cost me a little over 6$. Happy friday everyone!