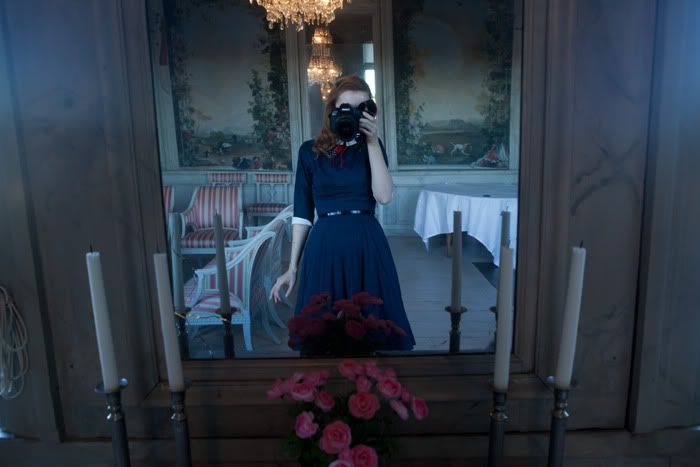 Sorry about my unintentional blog break! I have been working a lot and every time I want to photograph for the blog, it's dark outside. The Swedish winter I tell you, is very dark.
Here are a few photographs from this weekend, when I photographed artist and writer Pontus de Wolfe for something exciting.
Promise to show you more photographs from this moment very soon.
I am wearing one of my favorite 50's dress in the mirror above. See you soon!
Photos by: Silversaga.