Vänner, nu är vintern här!
Och jag har en tjurig förkylning. Fjärde dagen med feber idag. Men är helt urdålig på att vara sjuk, har varit ute och promenerat varje dag och jobbat. Blir liksom helt otålig av att bara göra ingenting. Dessutom är snön så fin och den första riktiga jag har fått uppleva sedan jag flyttade till Stockholm.
Dålig på att vara stilla, även idag. Tjing tjing!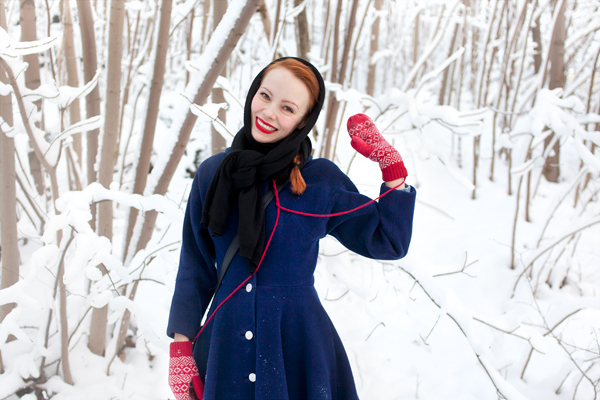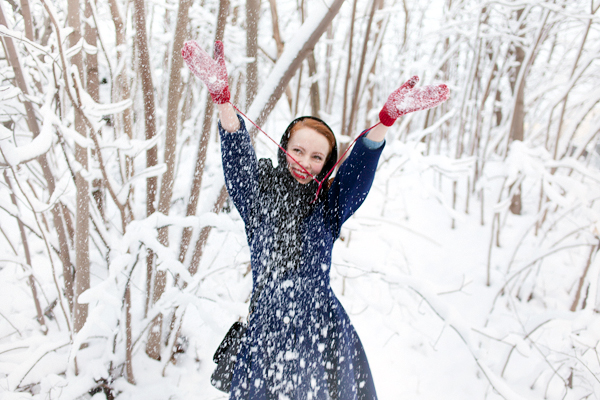 Min blåa ullkappa från 50-talet används flitigt. Det enda som värmer ordentligt just nu.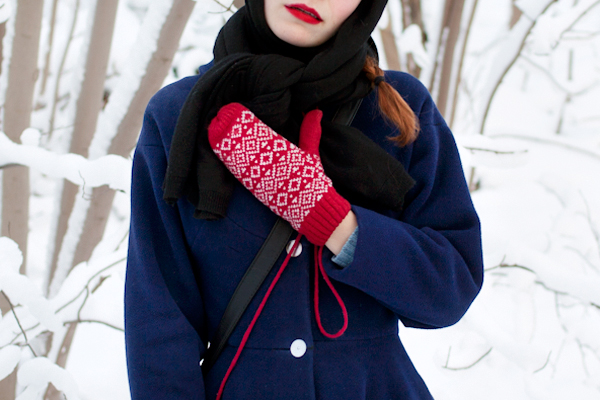 Läderkängorna är på också, men här blev det väldigt kallt för här fick jag minst en liter snö i stövlarna. Men vad spelar det väl för roll, det var det värt. Silversaga/bacillerna 1-0!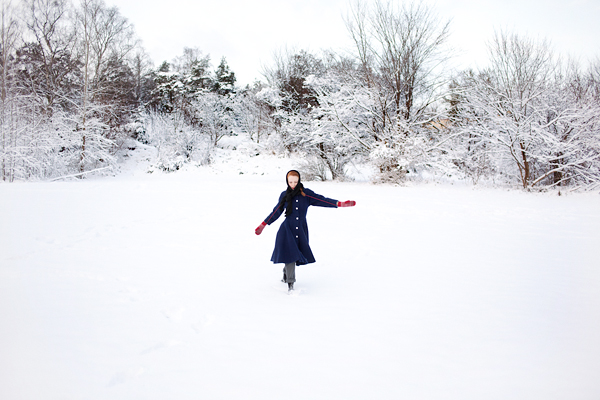 ♡
Translation:
The winter is here in Stockholm! I have a bad cold for the 4th day, but can't resist go out and play in the snow!