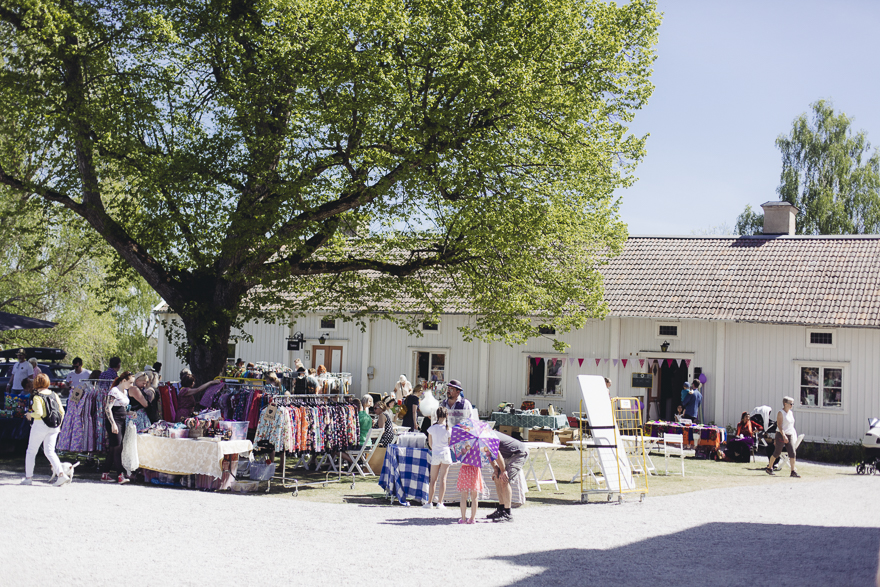 Det finns ett par tillfällen under året man kan se lite extra fram emot om man liksom jag verkligen älskar vintagemarknader. Årets första är Slottsmarknaden på Wenngarns slott, som även arrangeras under vintern. Här samlas allt jag gillar på en och samma plats, gamla kläder och prylar, slott, hagar med får och stora ängar, bra sommargrejer.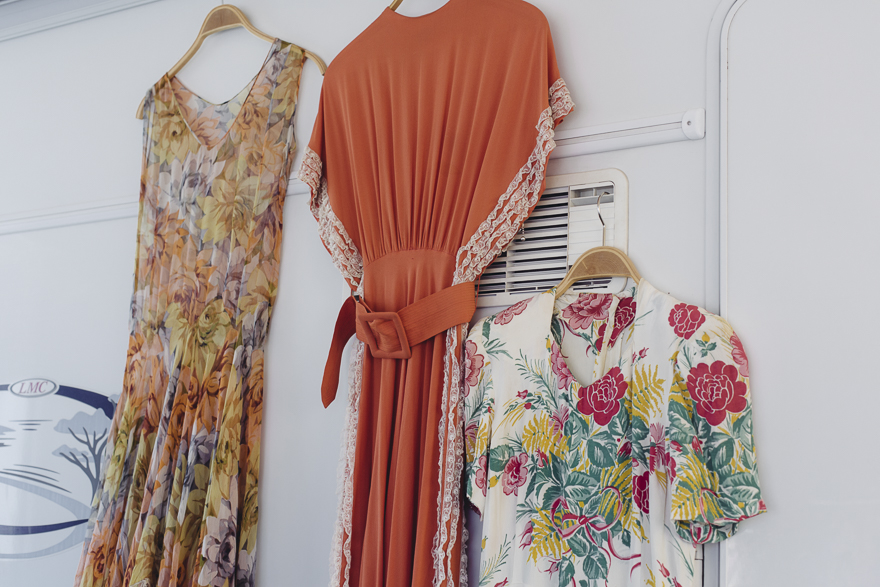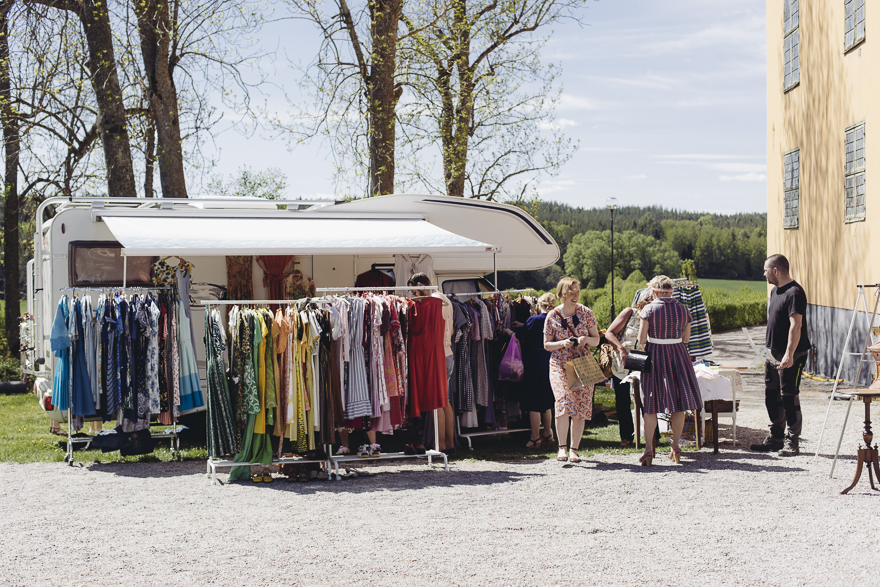 Vi började hos Cathrin från High Coast Vintage. Här samlas kläder från sekelskiftet fram till 70-tal för både dam och herr. Jag köpte ett par oanvända sekelskifterskängor med snörning, har letat efter ett par i flera år.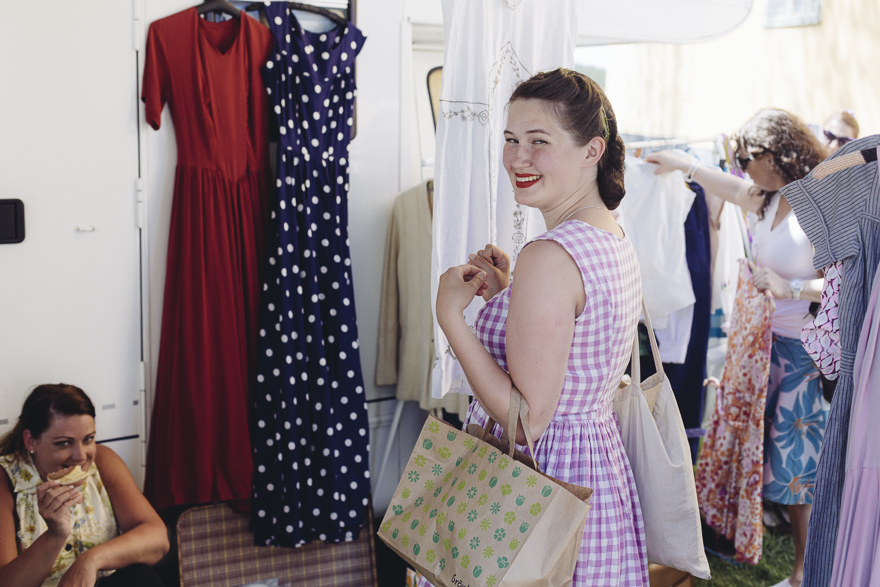 Fint gammalt syskrin.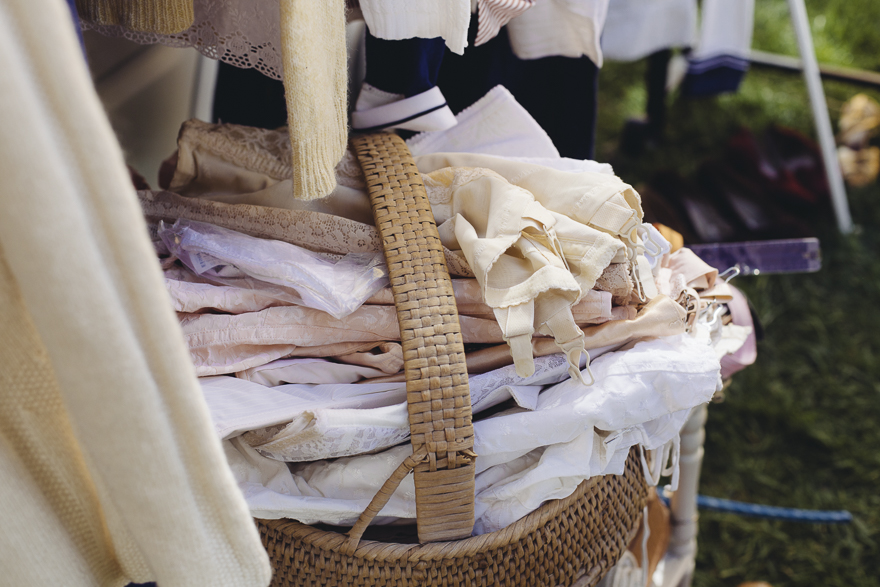 Här finns det massor av vintage, först två våningar i slottet, sedan på grusplanen utanför, men även i det lilla gårdshuset!
Här stod en av arrangörerna till Slottsmarknaden, gulligaste Fröken Pralin. Den andra arrangören, Good Old Vintage, kom inte med på bild, men är lika gullig hon! Tack för att ni alltid arrangerar så fantastiska marknader, tummen upp.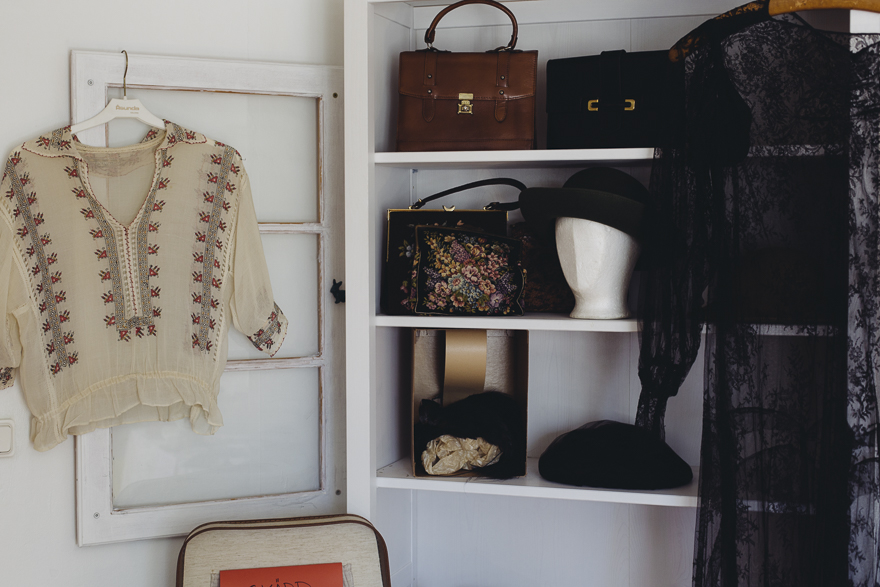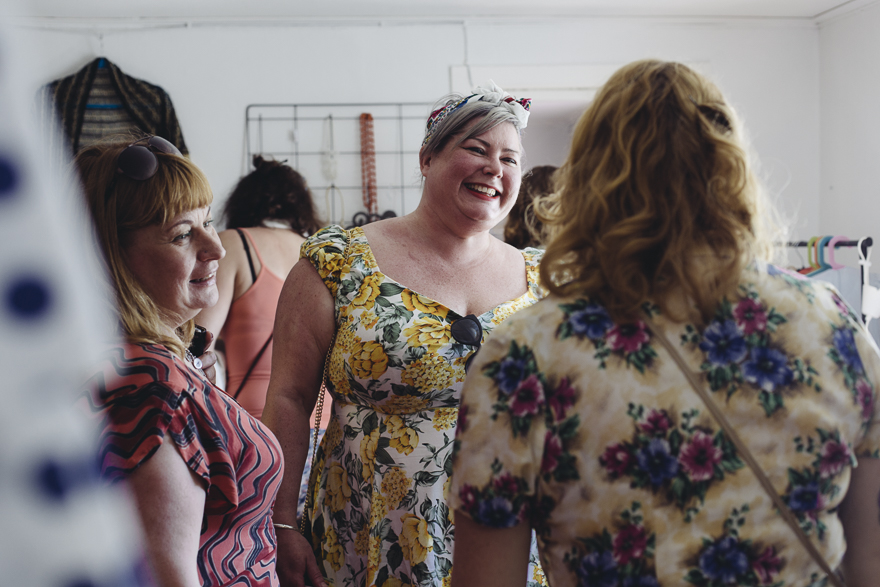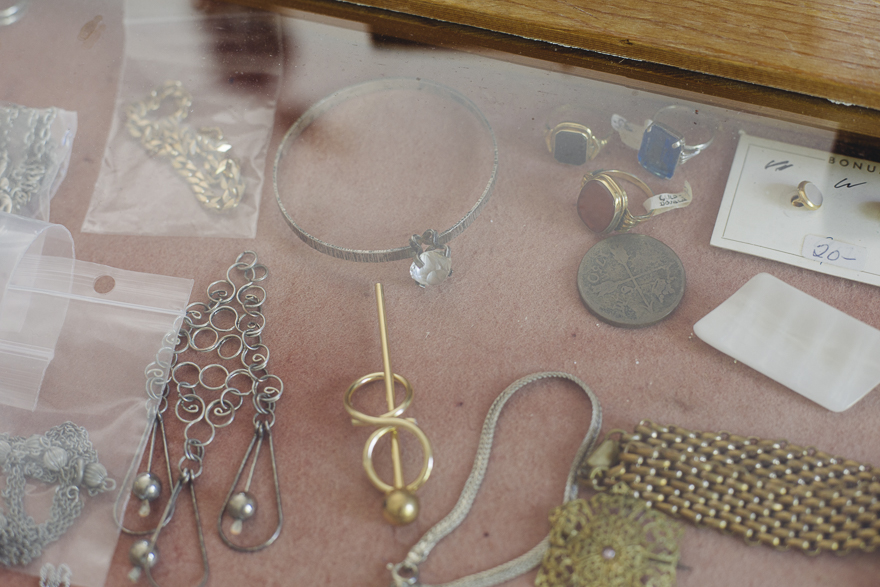 Det här armbandet med sten ångrar jag att jag aldrig provade.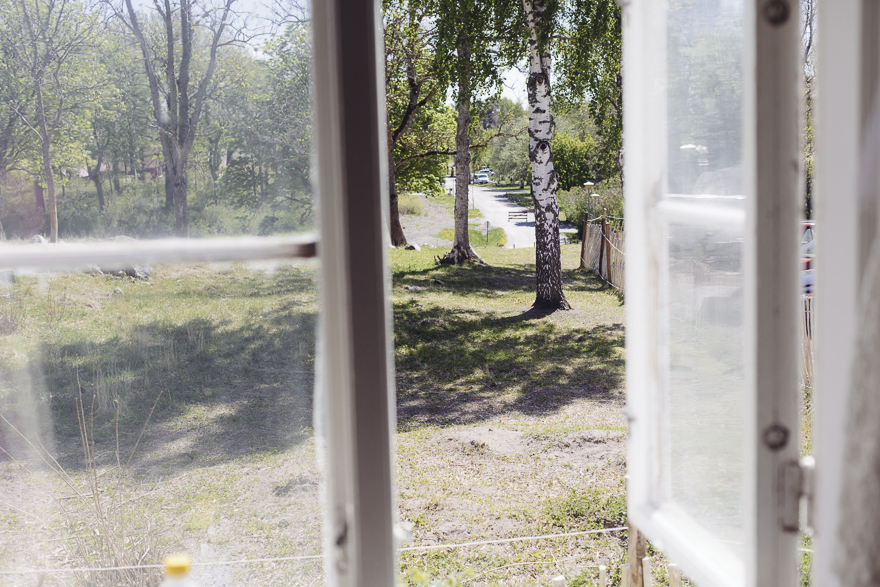 Utanför hittade jag världens finaste människa som sökt sig till skuggan. Slottsmarknaden ägde nämligen rum på en av årets varmaste dagar, närmare 30 grader i solen.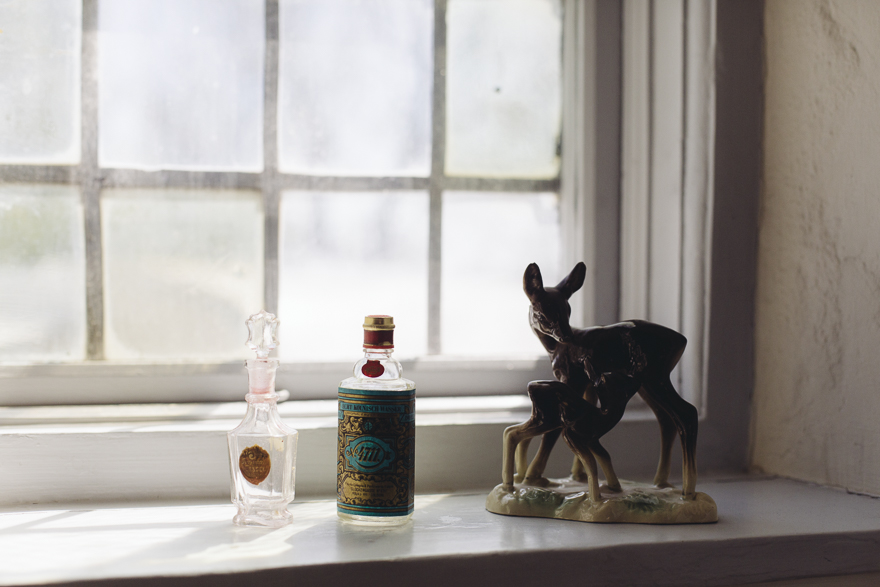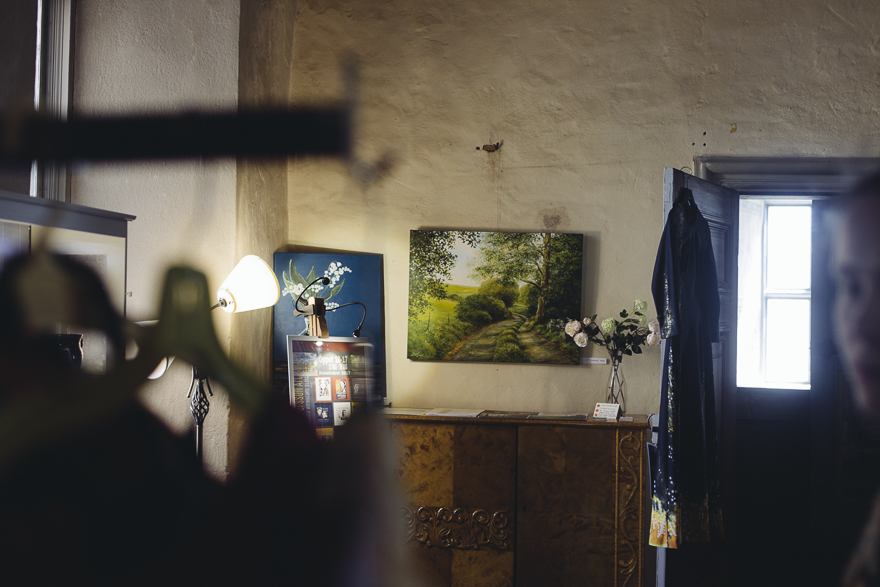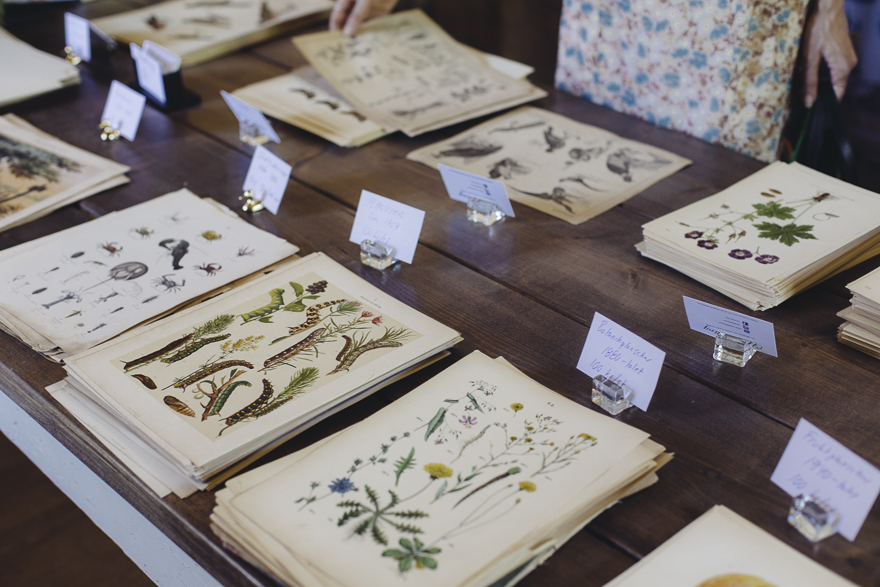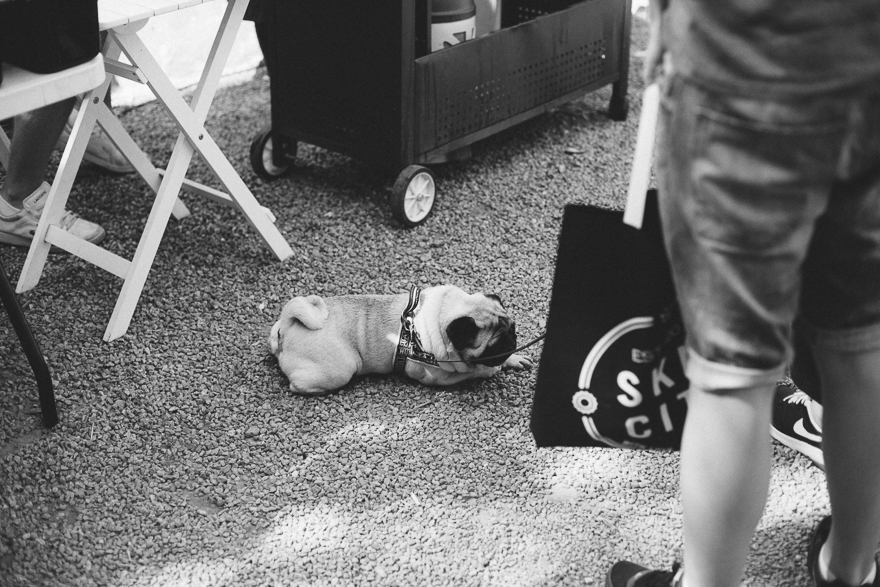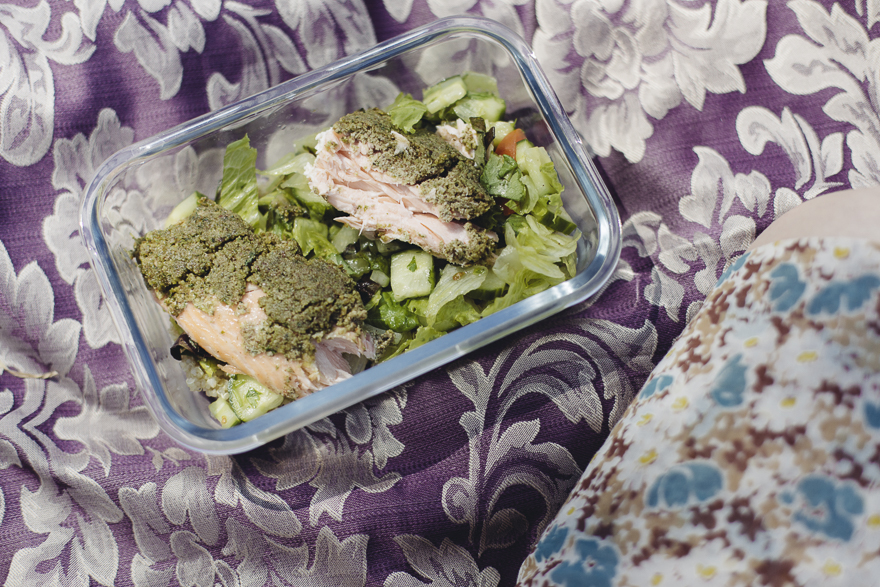 När vi hade tittat igenom marknaden två varv, tog vi med oss picknick-korg och filt och rymde iväg långt ut på ett fält. Dagen innan hade vi gjort pestobakad lax som fick flyga ned i en lunchlåda med quinoa och sallad.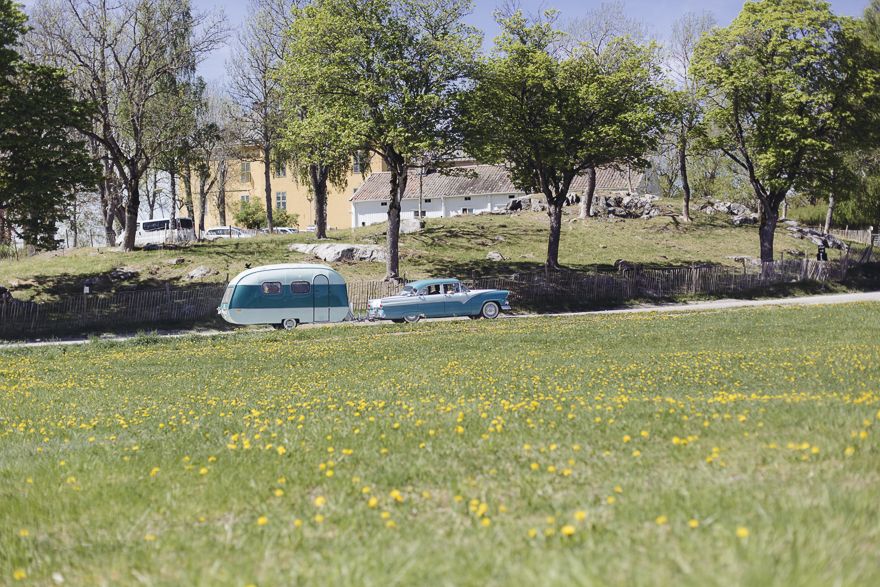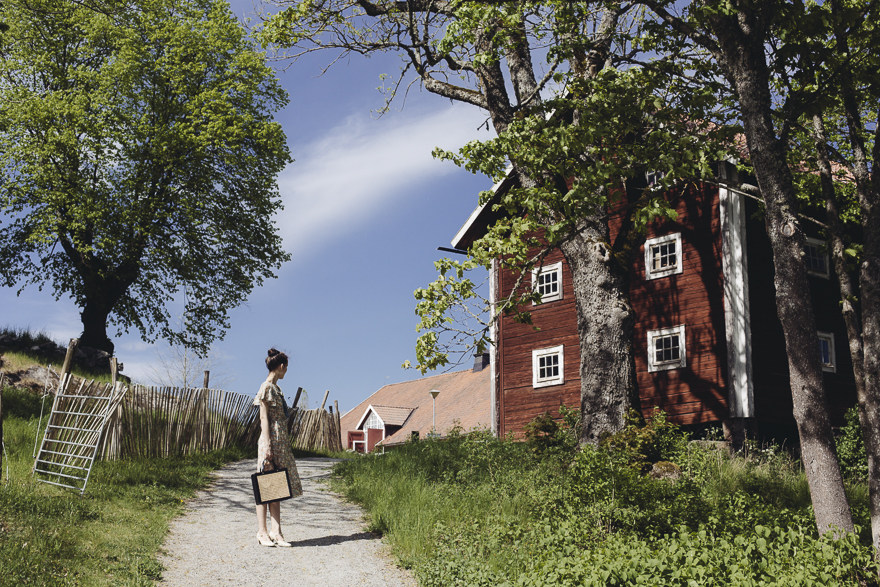 En av sommarens finaste dagar, helt klart. Missa inte Slottsmarknaden på Wenngarns slott!
Translation:
One of the warmest days of summer (so far), and we went thrift shopping at Wenngarns Castle. It was an amazing day!