Det är inte helt lätt att hitta bra vintage-butiker i New York, men vi fick ett tips från Michael på Instagram (@mikewillcutyou) att besöka The Family Jewels. Det visade sig vara ett riktigt bra tips!
Här fanns kläder från 1940-tal till 80-tal, med största tyngdpunkten på 50-tal till 70-tal. Men också några äldre saker lite här och var om man letade. Prislappen var lite dyr, men vissa saker var på rea så det gick att göra fynd.
Hej hej! En liten spegel-bild på oss.


Simon fyndade ett par höga ljusblåa 1940-tals byxor i nygammalt skick för runt trehundra kronor. Sicket fynd!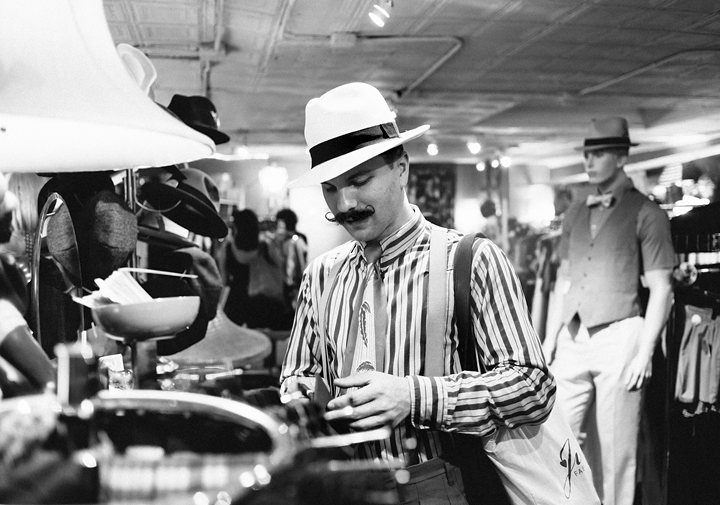 Plus en massa fina strumpor i originalförpackningen för cirka tre dollar styck. Älskar färgerna.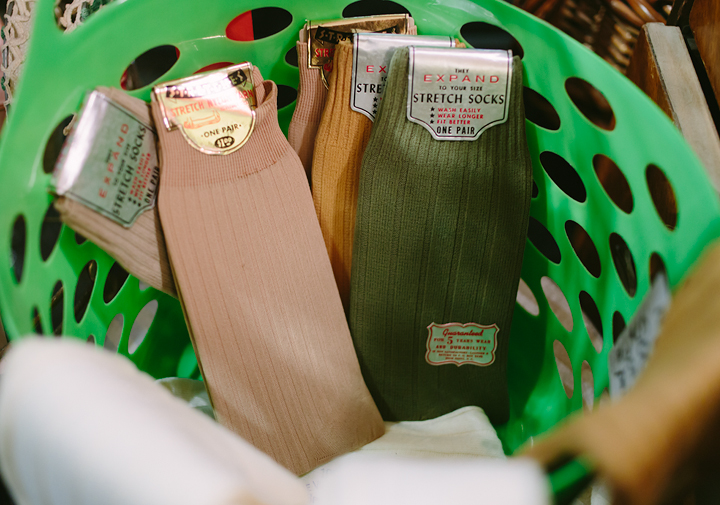 Jag köpte något så oväntat som en varm älg-tröja mitt i varma sommaren. Hade liksom svårt att släppa den, och föreställde bara mig hur fin den skulle vara att ha när vi ska åka skridskor i ett vinter-Stockholm någon gång.
Den kostade över fyrahundra kronor och var inte på rea.
Sedan letade jag i skrymslen och vrår, efter fina gamla hattar. Den här fingrade jag på, men det blev aldrig något köp. Tycks alltid hitta bruna saker, när det jag allra helst vill ha är midnattsblått eller vinrött.


Tack för en fantastisk stund och hejdå till butiken! <3
Translation:
We had kind of a hard time finding good vintage quality shops in New York, since most of the stores offers new vintage clothes from the 1970's and so on, instead of the earlier 1930's 40's. But our friend Michael from Instagram (@mikewillcutyou) told us to go to The Family Jewels, and so we did. We're very happy for the tip, the store was amazing! Simon found a pair of 1940s pale blue pants with high waist on sale and I bought a wool 1940s winter sweater. And the staff were so sweet!