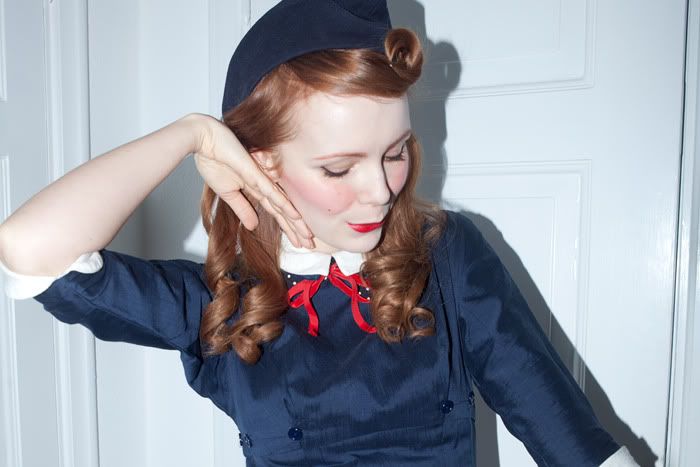 This is how I looked yesterday, I had such a wonderful evening. Many handsome men in uniforms and sailor girls.
My plan was to finish my sailor dress and make a red wool hat, but I never had the time to make it. This is how it all ended up!
Navy dress with white collar, vintage
Blue wool hat, vintage
Love!