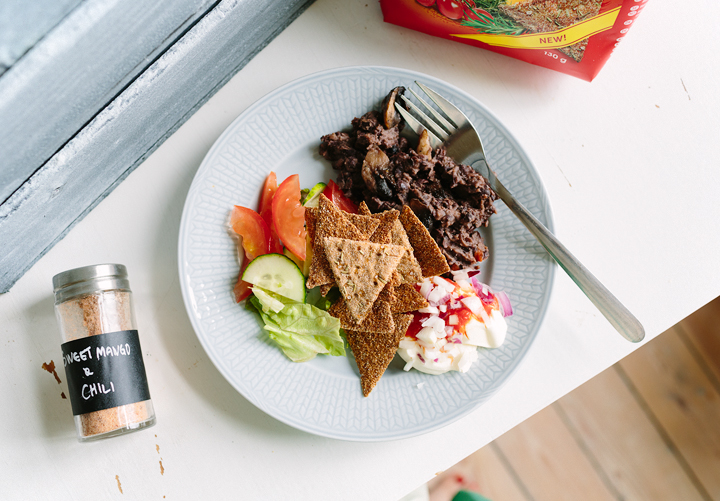 Här kommer en väldigt sporadiskt arrangerad måndagslunch! Jag har fått prova på Finn Crisps nya fullkornssnacks. Är glad över att jag får såna här produkter hemskickade, finns det något jag tycker om så är det nämligen att småäta! De här små fullkornsbitarna är smaksatta med tomat och rosmarin och är rysligt goda.

De fick hoppa in och ersätta vanliga majschips till min lilla tacos-tallrik bestående av stekt svamp, en bönröra på svarta bönor och en ekologisk sallad (som bland annat kommer från Rosenhill som odlar egna fina saker). Har ni möjlighet att köpa grönsaker där, så passa på. Vi slog till på sallad och ett knippe med gula och röda lökar som var utomjordiskt goda!
Translation:
A simple Monday vegetarian tacos lunch made out of black beans, organic sallad and créme fraiche with chili sauce!