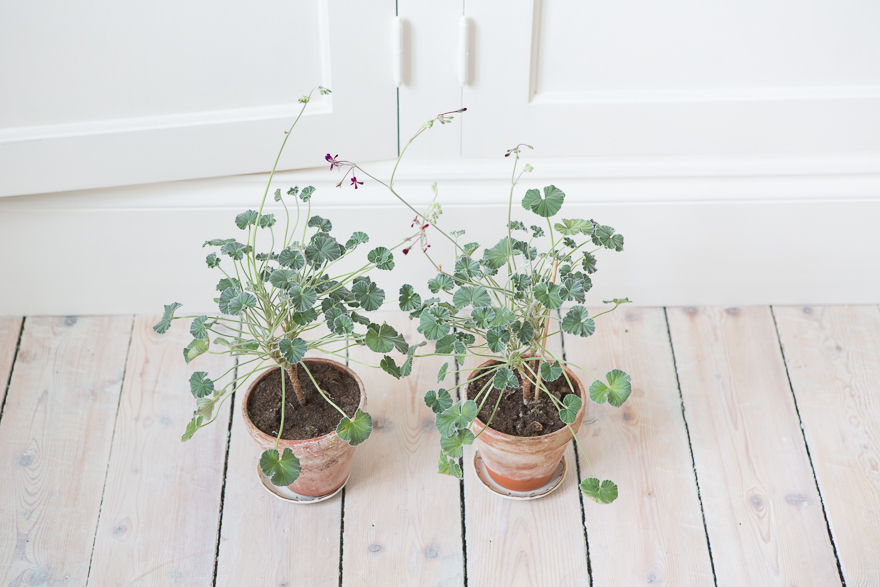 Första dagen på vår Österlen-resa började tidigt med avfärd från Stockholm (först säga hejdå till blommorna och lämna hos en granne), för att sedan spontant landa i Ronneby efter ett tips. Här sken solen och det var sommarfint för fullt.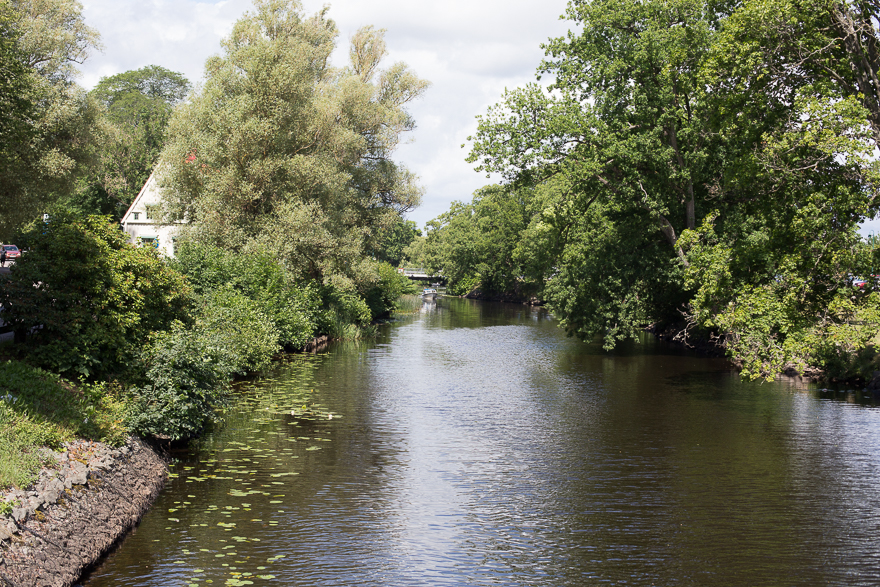 Vi kom fram ganska sent och gick direkt från parkeringen och över den lilla bron med näckrosor..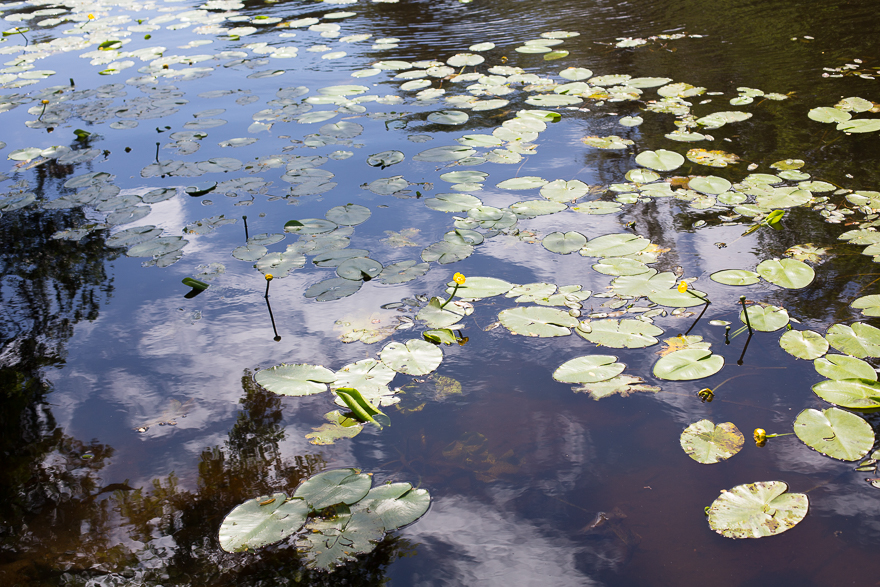 För att komma fram till den här idylliska loppisen i Brunns Hallar. Här är det loppis på söndagar med långbord av säljare.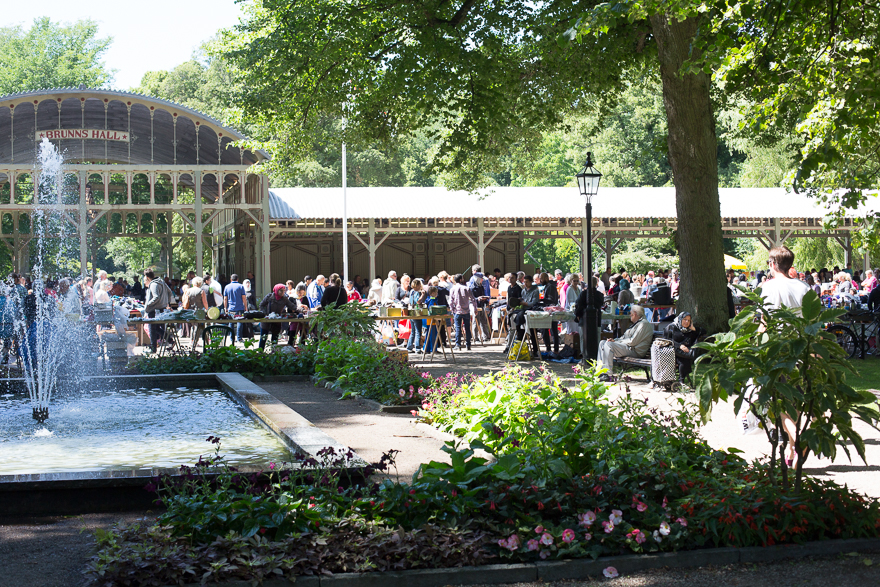 All blandning av prylar, precis som det ska va!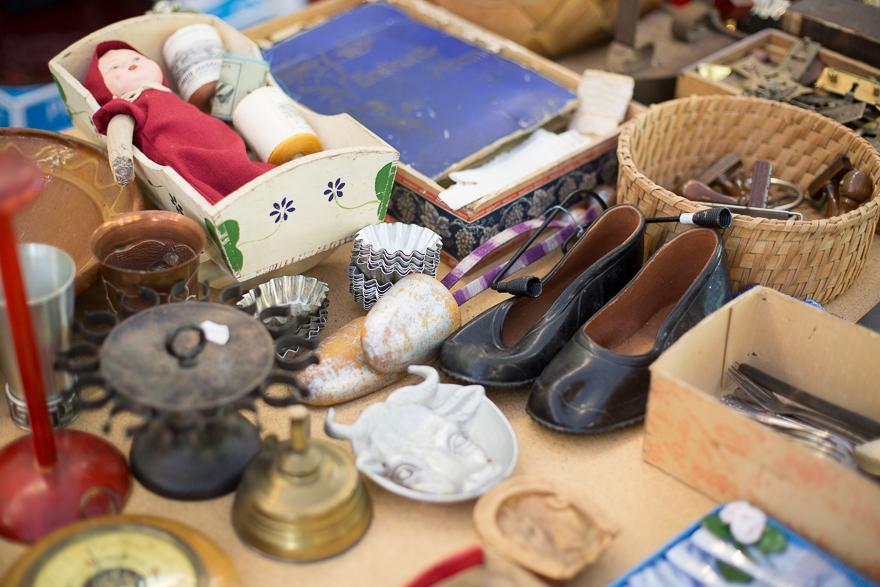 Vi hittade inte så mycket och hade typ 60 kronor i kontanter på fickan. Så mitt tips är, kom vid öppning och ta med kontanter. Garanterad bra fyndplats detta!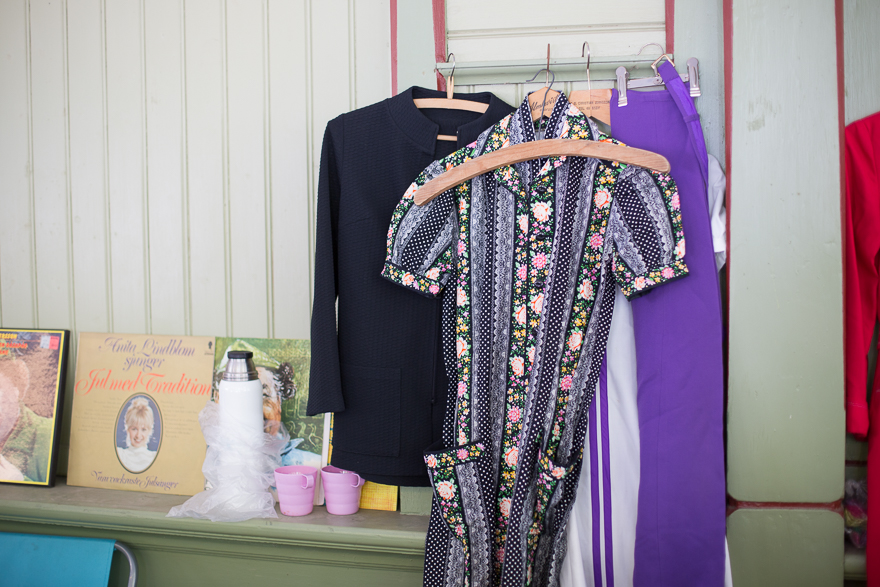 Några gamla klänningar och Värdinnans ABC från 30-talet.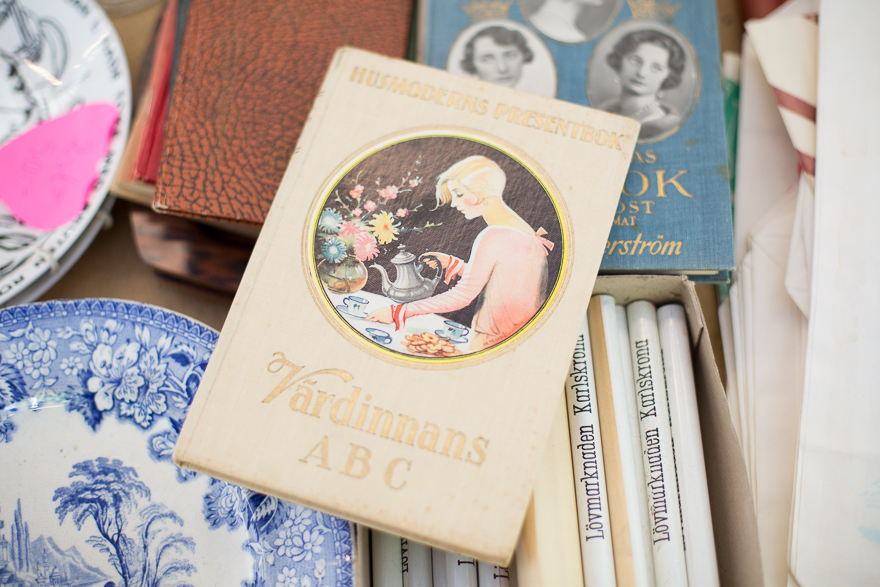 Tittade lite på den här jugend-lampan.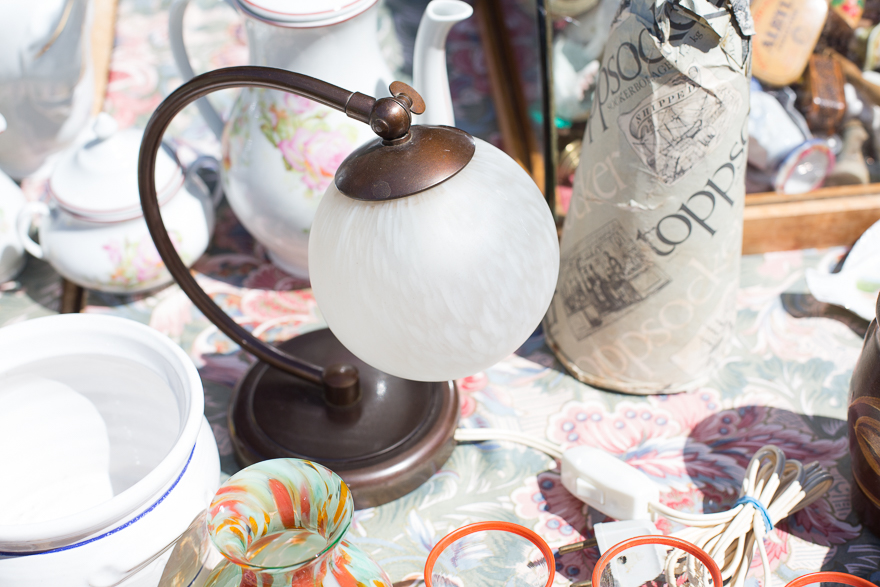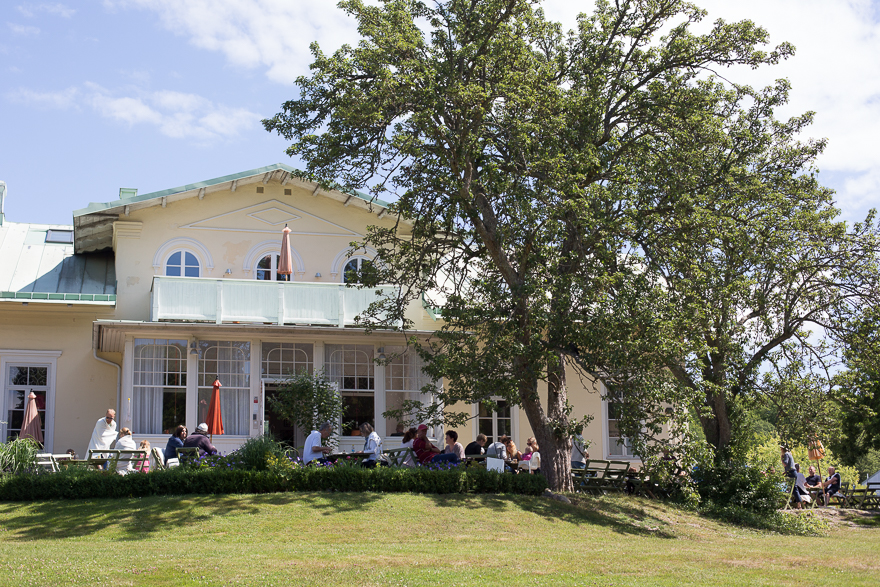 Sedan stängde loppisen och vi smet tillbaks till Café Mandeltårtan som var en av de mysigaste platserna jag sett på länge.
Begrundade dagens fynd, en gammal ljusstake för trettio kronor och en bunt gamla dragkedjor för några femmor. Sedan var det dags att puttra vidare nedåt för vår nästa destination, nämligen Österlen!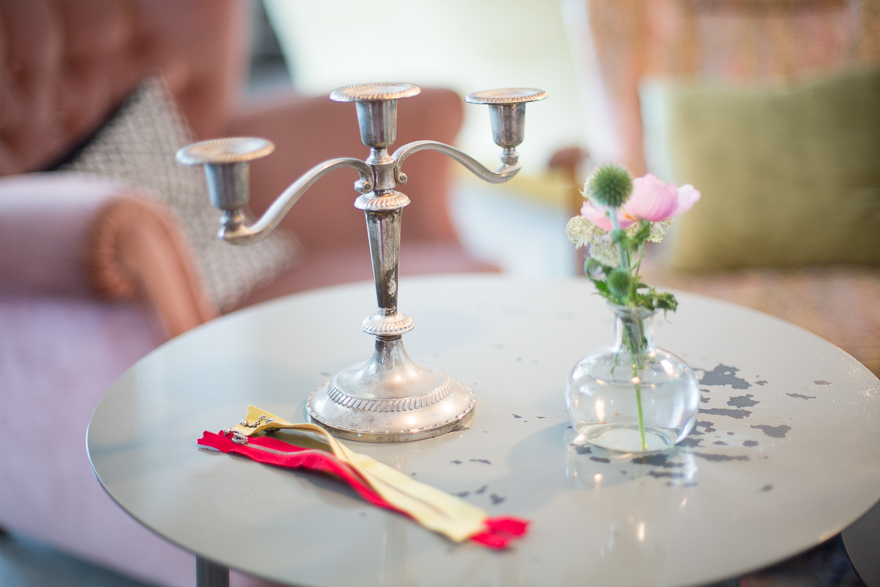 Translation:
Our first day of our road trip to Österlen, going to a flea market in Ronneby and finding a very cute café at the same time, called after a Swedish paistry; Café Mandeltårtan! Sadly we could not stay too long, but we will definitively come back.