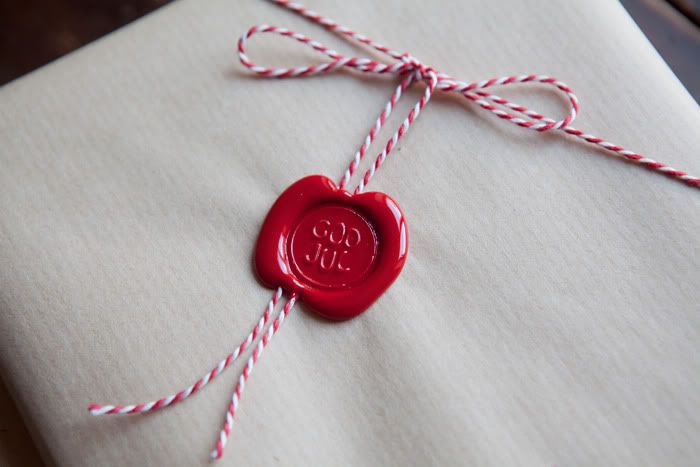 Yesterday I listened to some french jazz, looked at the snowflakes and started wrapping the first christmas presents.
The best part is sealing with wax, I love that.
My striped cotton string on wodden rollers looks good with the paper and comes from KlaraForm.
The last photo is the cutest Christmas greeting this year, made by the lovely clothes designer Bea Szenfeld.