Förra veckan kom en av mina bästa vänner hit till Stockholm för en snabbvisit. Linnéa! Morgonen började med att hon föll ned i min säng och sov en stund efter att ha åkt nattbuss hela vägen. Sedan det här. Lunch med potatis- och purjolökssoppa! En bra och billig middag. Här garnerat med med persilja och knaperstekt bacon.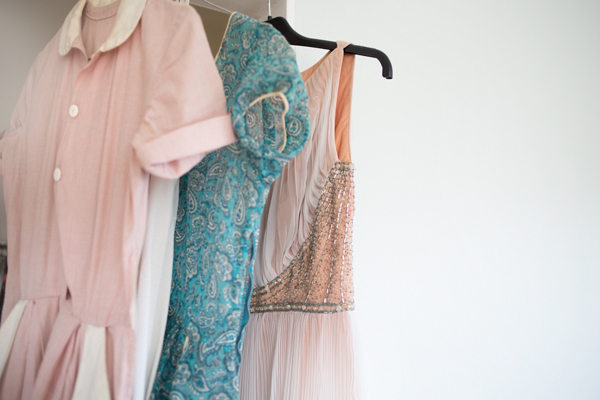 Sedan spelade vi Håkan 'Det kommer aldrig va över för mig' högt och provade kläder. Vilken klänning skulle det bli för kvällen? Två 50-tals klänningar till vänster och en paljettprydd 60-tals klänning till höger. Men det blev ingen av dem, utan en brun somrig cocktailklänning som är mitt senaste inköp faktiskt!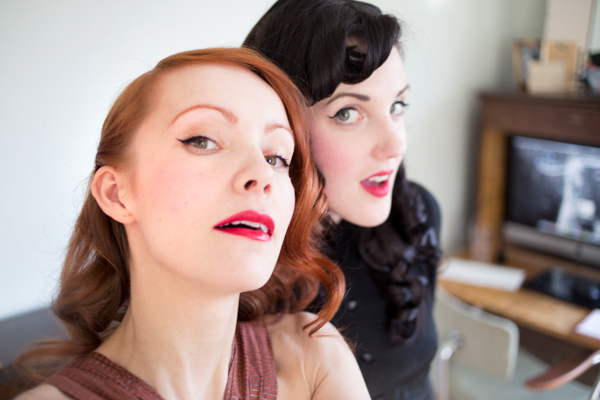 Hej hej från oss!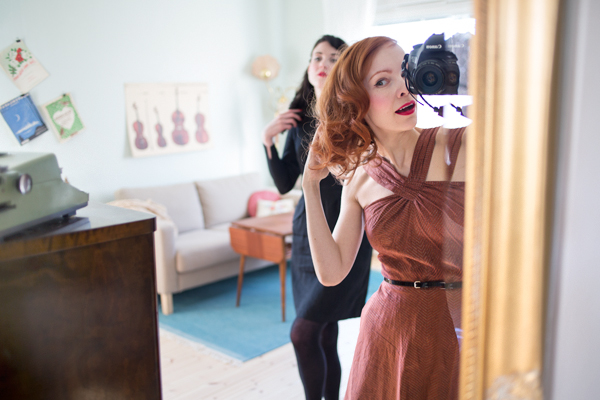 Kolla spegeln lite.. och ut! Våren hade kommit till Stockholm!
Bytte till buss vid Gullmarsplan och solade lite under tiden. Linnéa hade den finaste kappan jag någonsin sett. Mörkblått och 40-tal. Dog en smula!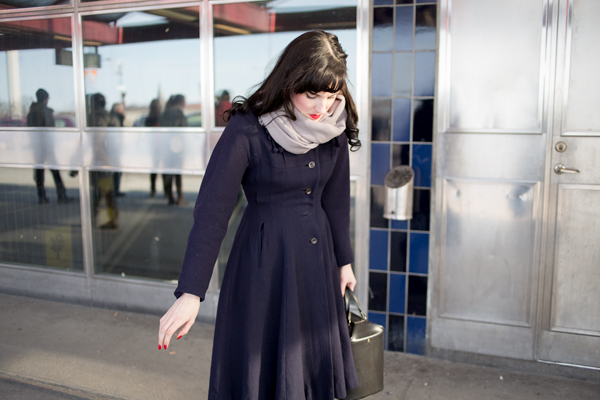 Sedan åkte vi till Chicago Swing Dance Studio där jag gick min medelkurs i Lindy Hop. Linnéa fotade mig i några koncentrerade ögonblick. Som ni kanske märkt har jag haft en paus på ganska många månader och nu försöker jag alltså hitta tillbaks igen. Dansen brukade ju vara något av det bästa jag visste.
Sedan begav vi oss till Östermalms Torg och solen var på väg ned! Stockholm ♡
Där var det dags för kalas och bokrelease av Vintageparty! Men mer om det en annan dag!
Translation:
Last week Linnéa came to visit me. She followed me to my dancing class and we enjoyed the spring weather in Stockholm!