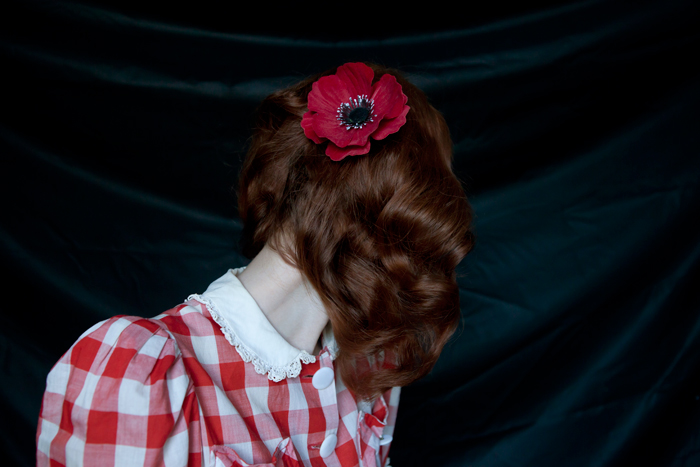 Det här är mitt andra försök till att lära mig pin curls. Såhär såg det ut första gången jag försökte.
Jag är nöjd med resultatet, den mesta tiden går åt till att forma vågorna och det hade jag inte riktigt tid med idag.
Hårblomman är köpt på Myrorna, klänningen är från 40-talet.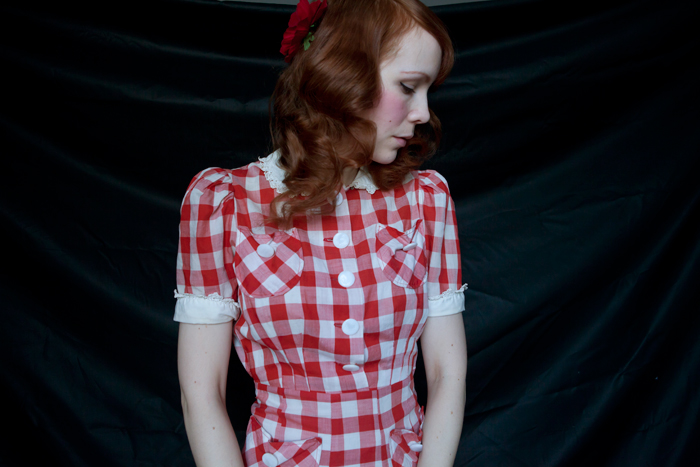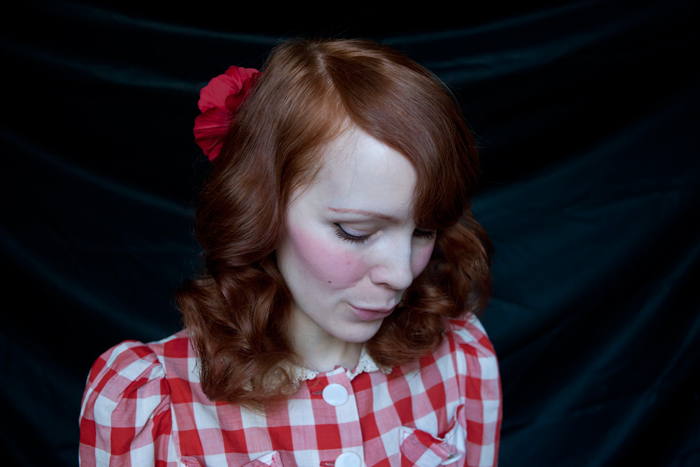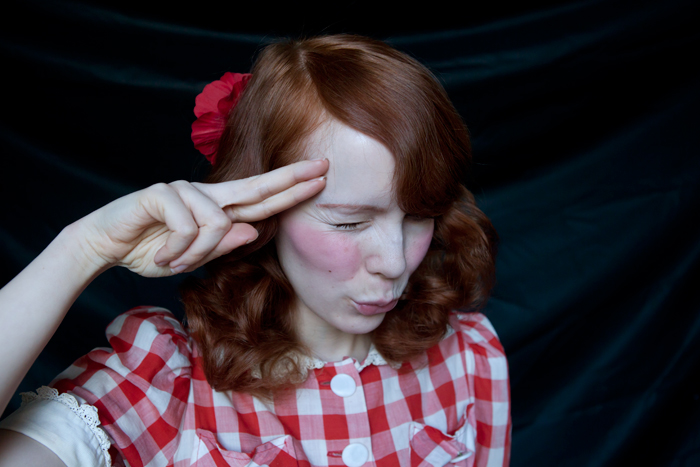 ♡
This is my second attempt to do pin curls. You can see the first time here, starting with counterclockwise curls.
This time i made them clockwise. I am happy with the result and will continue training.
The red flower is thrifted and the dress is from the 40's.