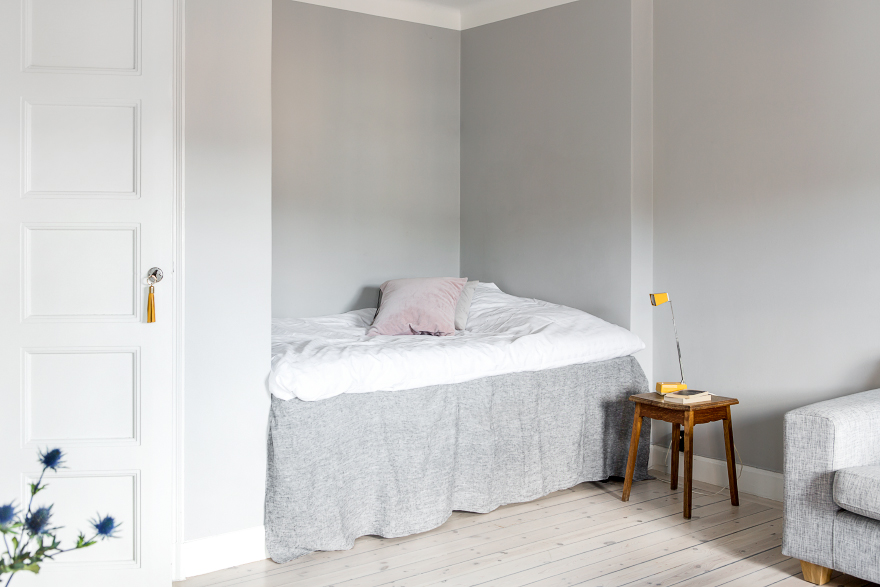 Förra veckan fotograferade jag en ljuvlig liten lägenhet på Ringvägen i Stockholm som hade grått som bas och sedan små utvalda ting i bleka pasteller. Även gult var en accentfärg. Här sovrummet.
Kunden var i vanlig ordning Fantastic Frank. Styling av mycket duktiga Linda Palmcrantz.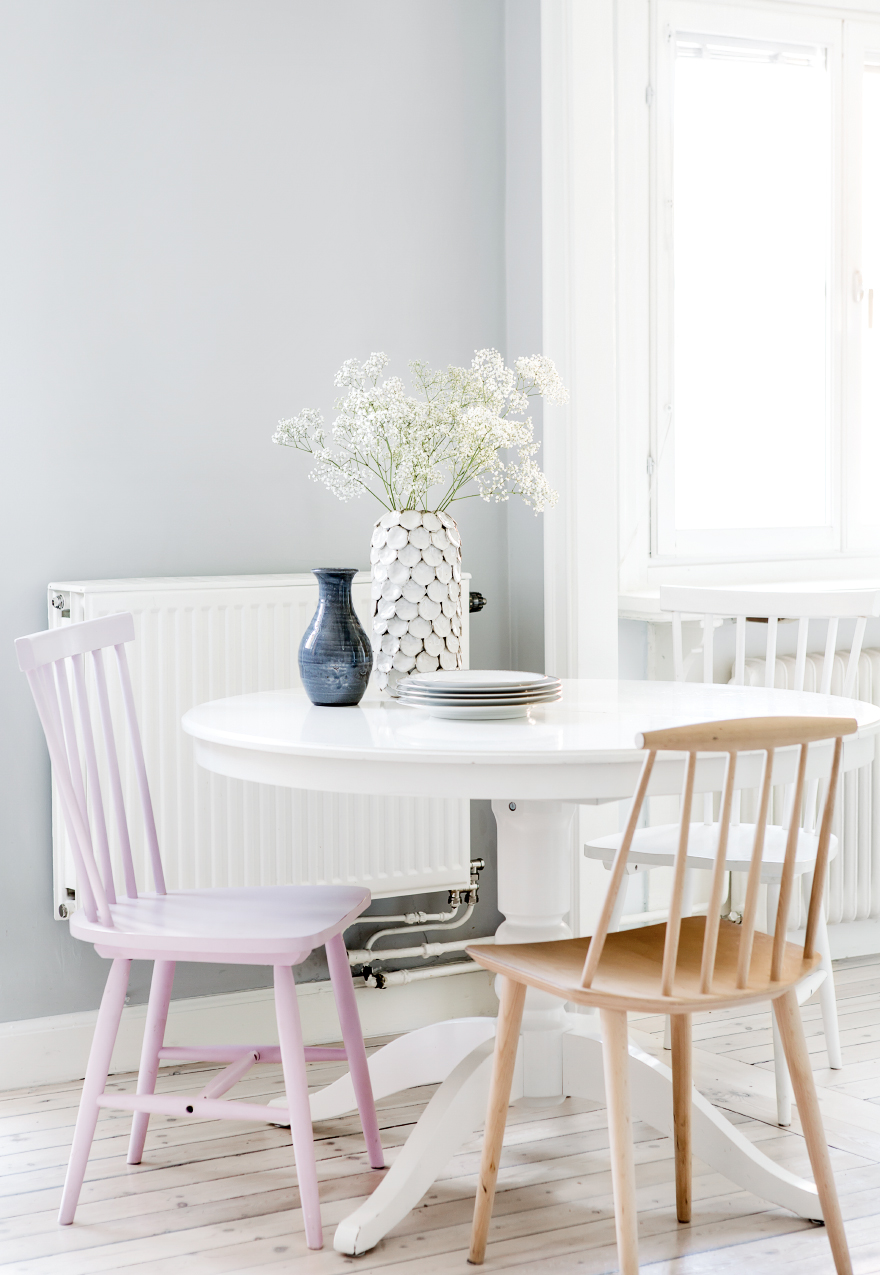 Matplatsen med udda köksstolar i naturträ, vitt och pasteller. Och sedan vardagsrummet nedan, med finaste Paris-lampan.
Till badrummet hade man fyndat ett ljusblått handfat och toalett på Blocket, för att matcha till det schackrutiga golvet ♡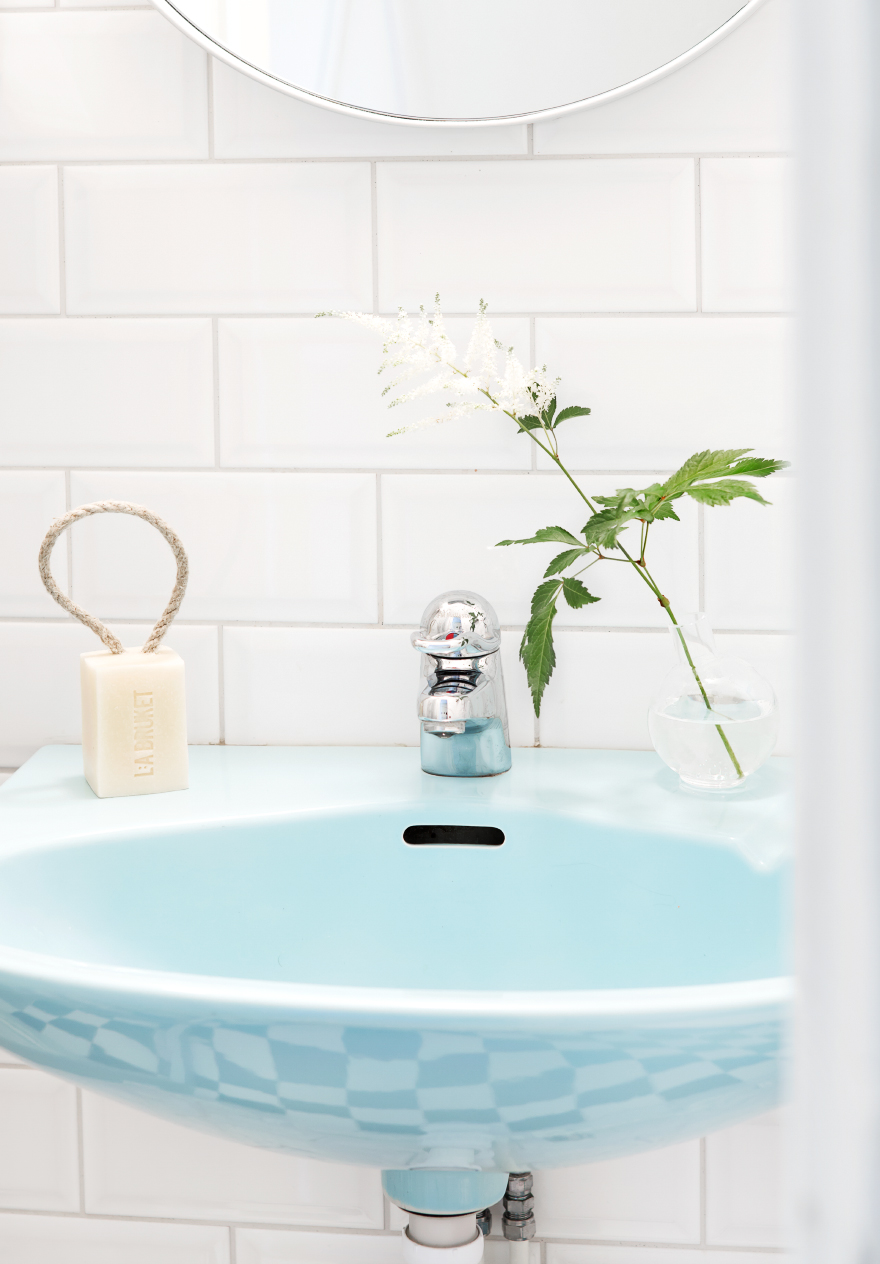 Vill man se mer av lägenheten, finns den här!
Translation:
The latest apartment I photographed, with the cutest little bathroom!