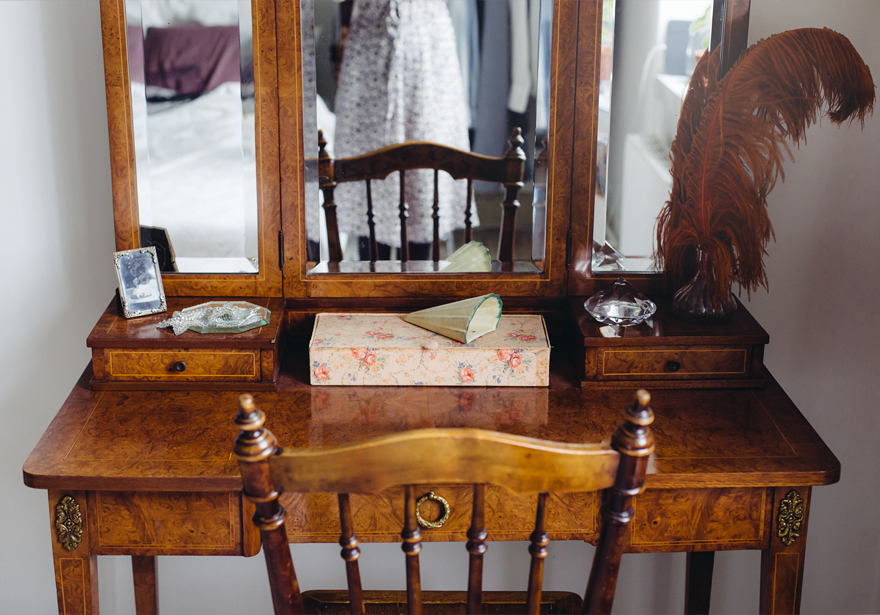 Imorgon kommer en familj och hämtar det här sminkbordet som varit i min ägo i ett halvår. Jag älskar det av hela mitt hjärta, men om man bor i en liten etta som vi gör, måste varenda liten kotte till möbel vara berättigad sin existens. Simon vägrade först låta mig sälja det, men nu är det så att jag behöver ett skrivbord mer, så då får det bli så. Här kommer alltså ett sista hedrande till detta bord, som enligt utsago från ägarinnans dotter, köptes på NK under 1920-talet. Tänk vad mycket vackert det har fått sett. Imorgon fortsätter resan till ännu en familj. Hejdå älskade lilla möbel!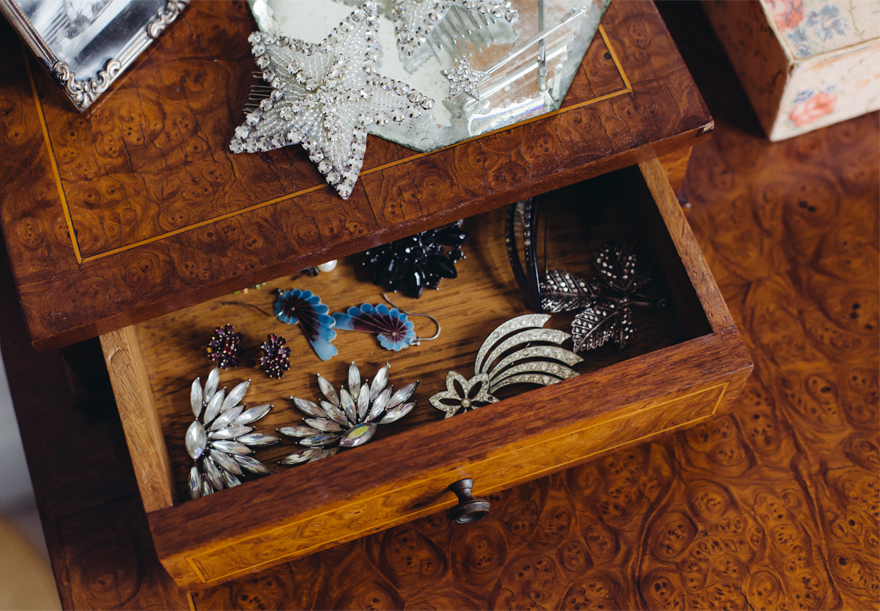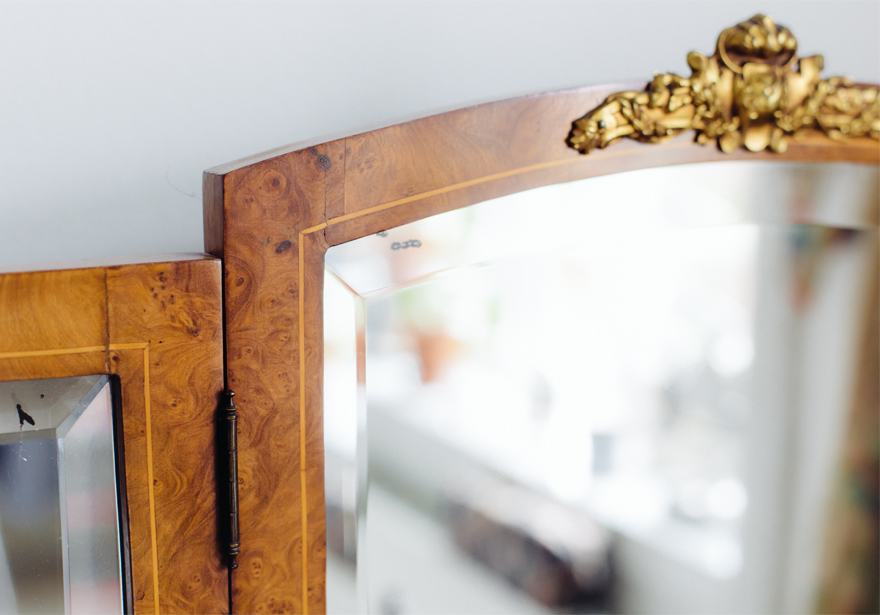 Translation:
Saying goodbye to this lovely 1920s vanity table that are going to a new home tomorrow. I love it so much, but I don't use it enough and in our tiny apartment only the most important things can stay.
Take care, I'll think off you.