När ni läser det här är jag hemma hos mamma i Sundsvall. Vi har inte träffats på ett år! Här kommer jag, Jacob och mamma att äta massor av mat, gå korta men gnistrande promenader, förmodligen prata en massa gamla minnen och kramas en hel del. Se film från soffan, sträcka sig efter julmusten och inte röra sig en millimeter. Och så kommer vi göra det här, sticka! Jag skriver sällan önskelistor. Jag tycker att det jag har räcker gott. Men! Finns det något jag gärna vill önska mig i år så är det att lära mig sticka, så det ska vi göra, mamma och jag.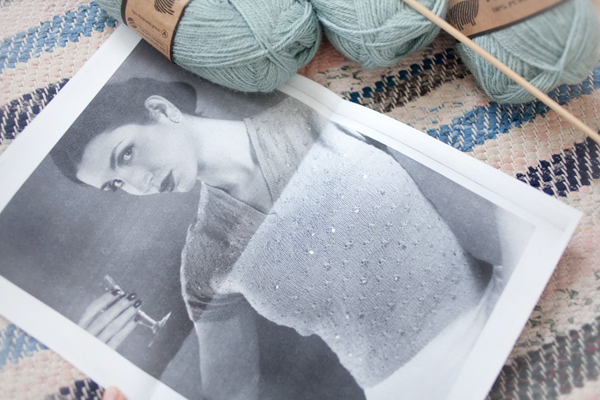 Nämligen den här nätta 1950-tals jumpern med korta ärmar. Men vi skippar paljetterna! Garnet köpte jag på Tygverket och dom hade rea på det. Allt som allt kostade det 170 kronor för sex garnnystan. Färgen är lite ljusblågråmintgrön. Sådär vilsamt skön som en Gotlandsskymning kan vara! Ja, nu vet ni. Nästa gång jag ger er en rapport hoppas jag att vi har kommit en bit på vägen.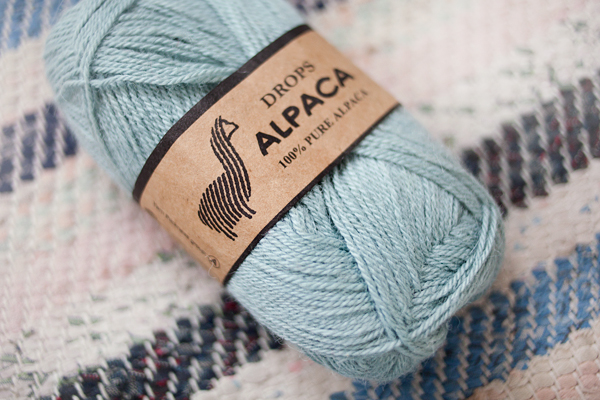 Translation:
I never wish for much for Christmas, but this was something I really wanted. To learn how to knit! When you read this, I am home to see my mum and together we will knit a jumper from a 1950's pattern.
Promise to show you the result later!