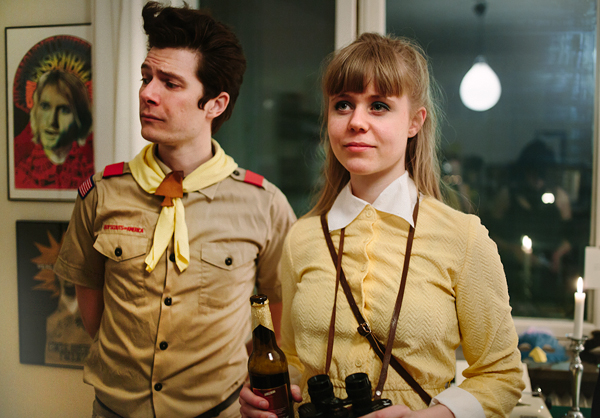 I torsdag var det ju Wes Anderson-party som ni vet! Min vän Noel fyllde år och drog ihop till en maskerad med sina vänner. Hur fint?! Vi kikar lite! Ovan Tor och Filippa från Moonrise Kingdom.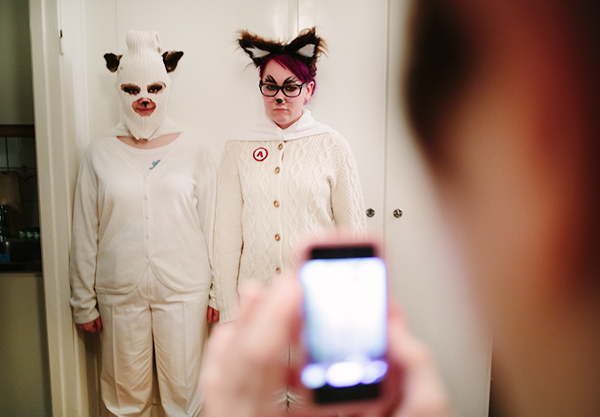 Emelie och Isabella.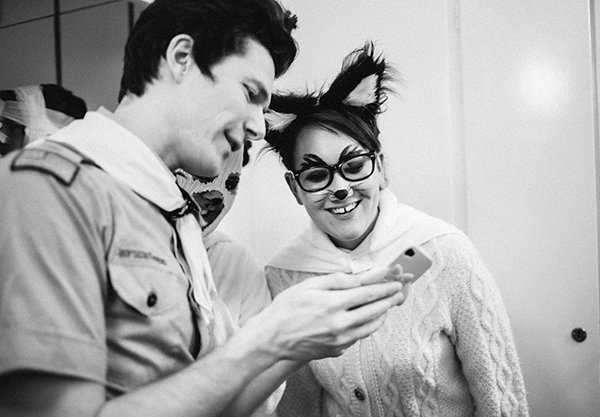 Tor och Isabella. Scout möter räv.
Min vän Linda var Margot i The Royal Tenenbaums.
Steven och Gustav, Herman Blume från Rushmore.
Philip som Captain Sharp.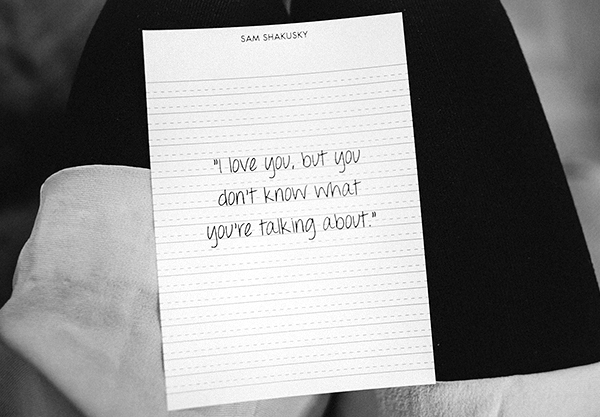 Och så överallt, på väggar och bord, citat från olika filmer. Noel alltså, han har så fin känsla för sånt här.
Lovisa var räv.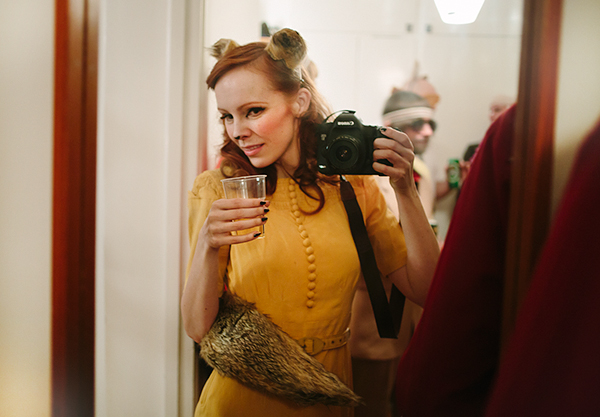 Och jag med. Mrs Fox från Fantastic Mr Fox. Att ha svans var väldigt mysigt och användningsbart. Att kunna lägga svansen runt människor man kramar, exempelvis. Eller när jag åkte tvärbana och satt på en mycket kall bänk, då var en varm svans att sitta på precis vad som behövdes.
Ännu en räv bakom örat – Mark.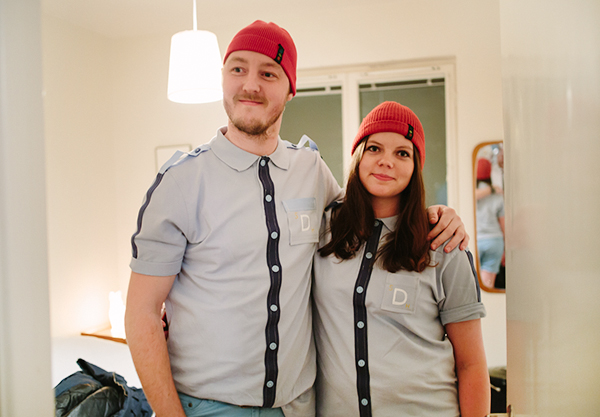 David och Sofia, Team Zissou.
Tor.
Greta.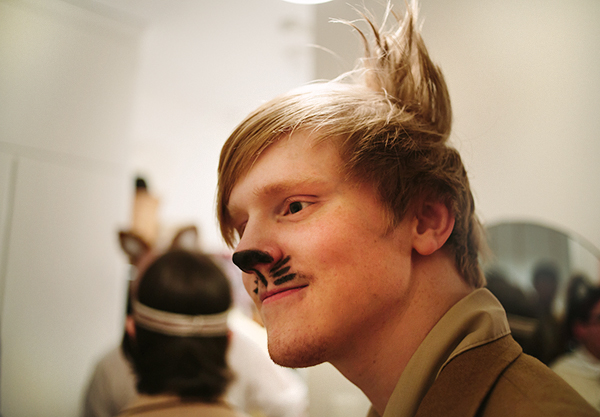 Olle som Mr Fox.
Här ser ni även min gula 40-tals klänning som passade perfekt till en lurig räv som Mrs Fox!
Stilig Mr Fox aka Jimmy.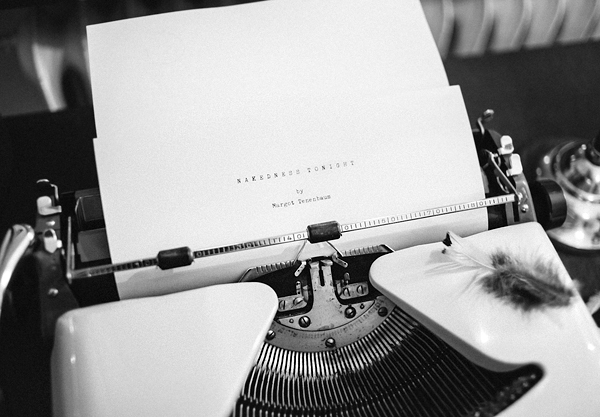 Nakedness Tonight, by Margot Tenenbaum.
Sedan blev det fantastisk sång av dessa två! Så himla fint.
Vi lyssnade och myste i vardagsrummet. Sedan filmquiz och dans såklart! Jag har bara sett en Wes Anderson-film och får bakläxa på quizet. Men ska helt klart se allihopa väldigt snart!
Det fantastiska födelsedagsbarnet. Noel. Grattis en gång till Noel och tack för en underbar kväll ♡
Translation:
The amazing Wes Anderson-costume party! I was Mrs Fox from the movie Fantastic Mr Fox!