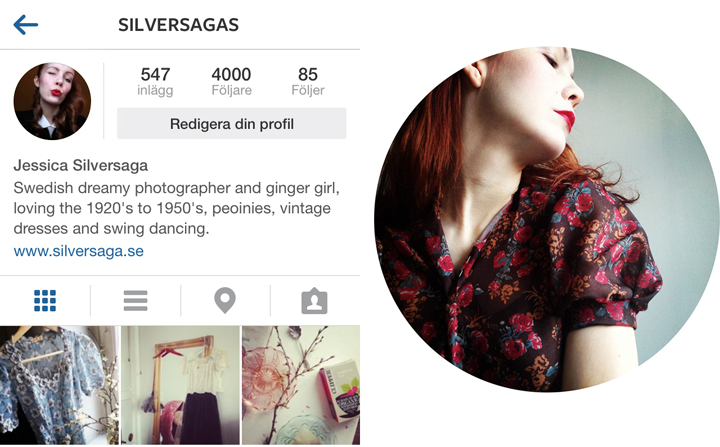 Jag vill fira lite att min Instagram fyller 4.000 följare. Det känns stort för mig, som var sen med att skaffa Instagram och aldrig har tagit en endaste följare för givet. Så stort tack till er som följer ♡ Om ni vill se mer av något i mitt bildflöde, eller här i bloggen för den delen, hoppas jag att ni hojtar till.
———————————————————————————————-
Translation:
Thank you for following me on Instagram! Yesterday I reached 4.000 followers and I am very thankful for every one of them. Please let me know if there is anything you would like to see more of on Insta (or perhaps here in my blog). See you!