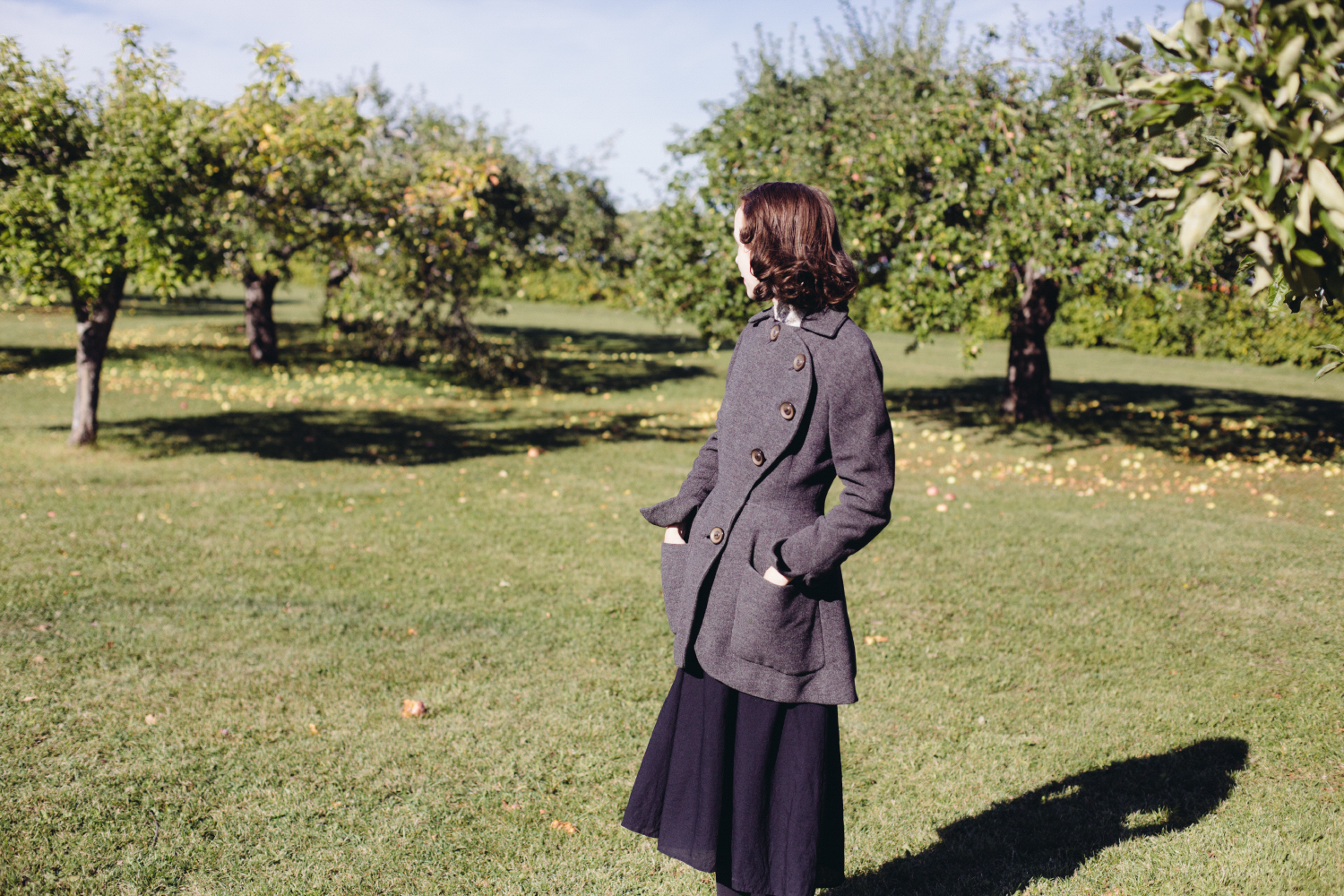 Min kärlek till sent 30-tal/tidigt 40-tal är väldigt stor, men finns det något jag också tycker mycket om är det 1890 fram till 1910. Så i de bästa av världar så får jag kombinera dessa två. Den här kappan är 40-tal men har inspiration från viktorianskt mode med den sneda knäppningen, markerade midjan och utsvängda fållen, stora fickorna. Bäst av allt är också att den är riktigt varm och perfekt för höstdagar.
Bilderna under äppelträden tog Simon när vi var på Skokloster och vintagemarknad.
Translation:
From a sunny autumn day with one of my favorite vintage coats. This 1940s designer coat has the best combination of 1940s and 1910s, off set buttons, nipped waist and flared hem, large pockets.