Tänkte att vi skulle kika på lite fler behind the scenes-bilder från förrförra helgens fotografering för stickmagasinet Avmaskat! Alla plaggen var inspirerade från vintagemönster 1930-tal till 50-/60-tal, och jag skulle fota alltifrån strumpor och huvudbonader till vantar och koftor. Ett väldigt spännande och kreativt uppdrag helt enkelt!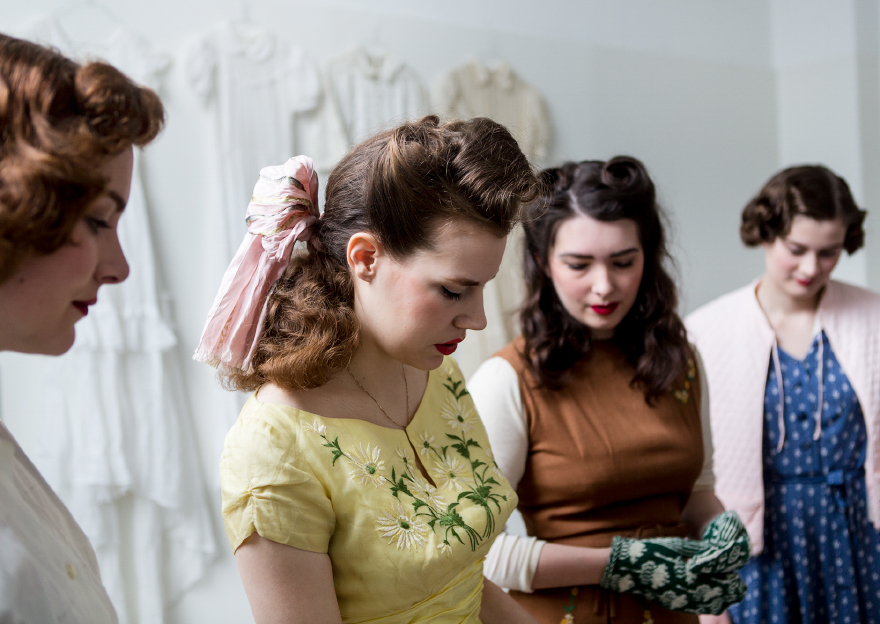 Mia och Elvira från Vintagestudion stylade hår och make up toppenfint. De är så himla duktiga!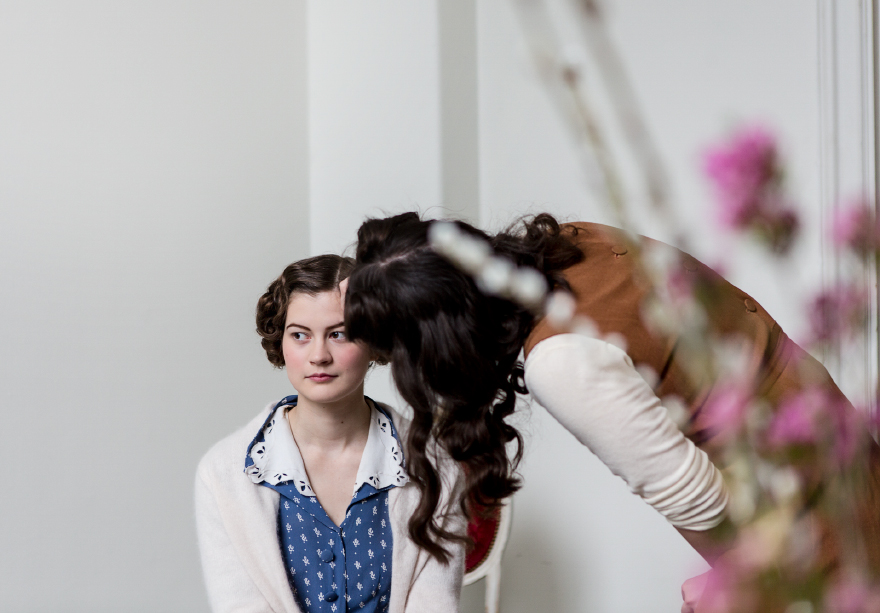 Malin var modell och passade perfekt i 30-tals stilen.
Emma rockade 50-tals plaggen som att hon aldrig gjort någonting annat.
Elvira och Mia, de stylade men fick också vara fotomodeller.
Mer får ni ser när nya numret av Avmaskat kommer ut. Många fina vintage-mönster att prova och sticka!
Translation:
Behind the scenes from the photo shoot for vintage inspired knitting patterns.