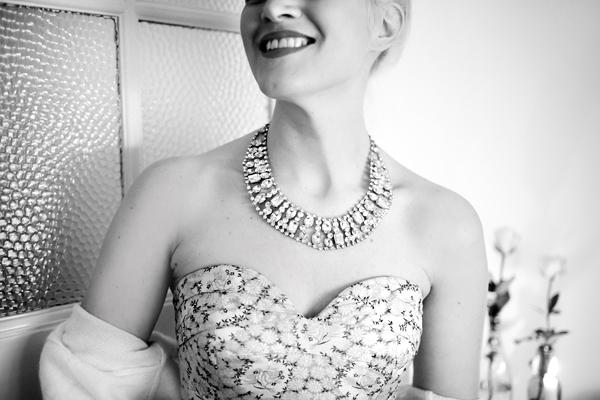 Nyårsaftonen firades in hos min fina nya vän Linda (som även kallas Volang-Linda och bloggar på Elle Interiör). Hon och hennes pojkvän David hade precis flyttat till en ny lägenhet och det ville vi ju fira. Jag plockade med mig Jacob och mitt fång med svarta ballonger och så satte vi oss på tunnelbanan till Kungsholmen.
Där började alla gäster duka upp mat som de hade lagat och tagit med sig.
Knytkalas är kanske de bästa och smartaste av kalas!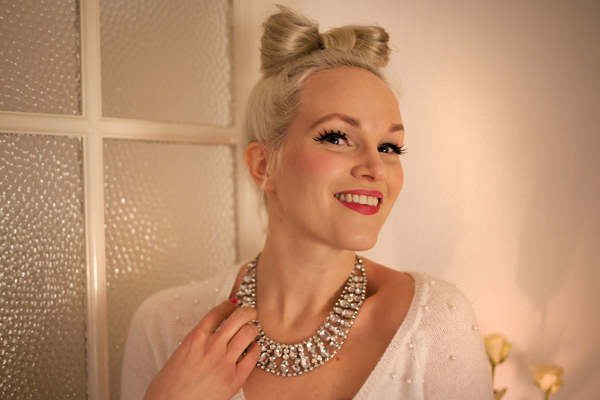 Bästa Emma var lite Breakfast at Tiffany's med strasshalsband, rosettfrisyr (som du för övrigt kan lära dig att göra själv här) och en supertjusig 50-tals klänning.
Vi började äta på vår nyårsbuffé som bestod av en hel mängd fantastiska saker som fransk potatissallad, rostbiff, västerbottenspaj, gravad lax, vegetariska knyten med fetaost och champinjoner, röror och såser. Plus en massa till. Linda hade dukat upp med snittblommor i gamla flaskor.
Vid tolvslaget promenerade vi ner till Rålambohovsparken och tittade på himmelen en stund. Pussades, kramades, öppnade champagnen och skålade. Ett nytt år är här och det är liksom alltid lika spännande. Speciellt när man firar in det i finaste sällskapet av vänner. Gamla som nya.
Emma provade sin nya blixt som hon fått i julklapp. Här får John stå framför kameran.
Jacob fotade med mobilen.
Sedan gick vi tillbaks in i värmen och fortsatte fira in det nya året så länge vi bara orkade. Himla bra början på det nya året! Hoppas ni hade en fin kväll också!
♡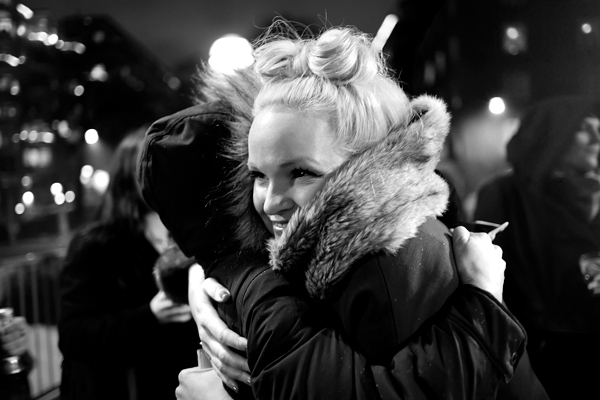 Translation:
My New Years Eve was celebrated with my new friends and boyfriend. Such a wonderful night!