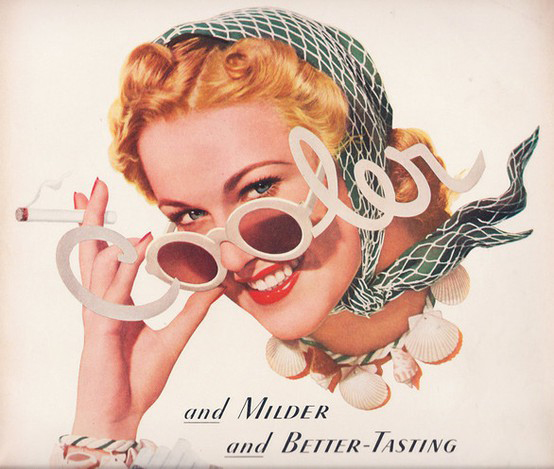 Någonting jag har letat efter ett tag är de perfekta solglasögonen. Som andas lite 30-/40-tal. Lagom runda i formen men ändå klassiska. Ljusgula (eller någon annan mjuk pastellfärg på bågarna) och lagom mörkt glas. Borde inte vara helt omöjligt kan man tycka, men det är ytterst sällan jag hittar vintage-solglasögon när jag är ute och loppisfyndar. Hittade ett par gamla brillor en gång på Myrorna, det är allt!
Flickor på stranden, 40-tal.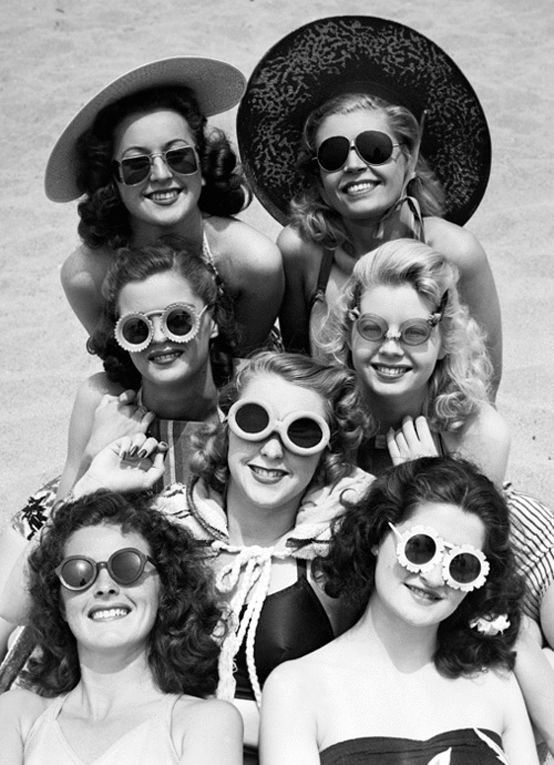 Bilden på skådespelerskan Bette Davis med glass och sjömanskrage är lite av en klassiker. Inte så svårt att förstå varför, stilmässigt känns ju bilden helt rätt även idag. En fotografering som Elle eller Damernas Värld skulle kunna publicera nu i vår. Davis var Warners största filmstjärna under slutet av 30-talet. Vet inte om bilden är ett personligt porträtt på henne, eller fotograferat under en filminspelning. Fin är den hursomhelst.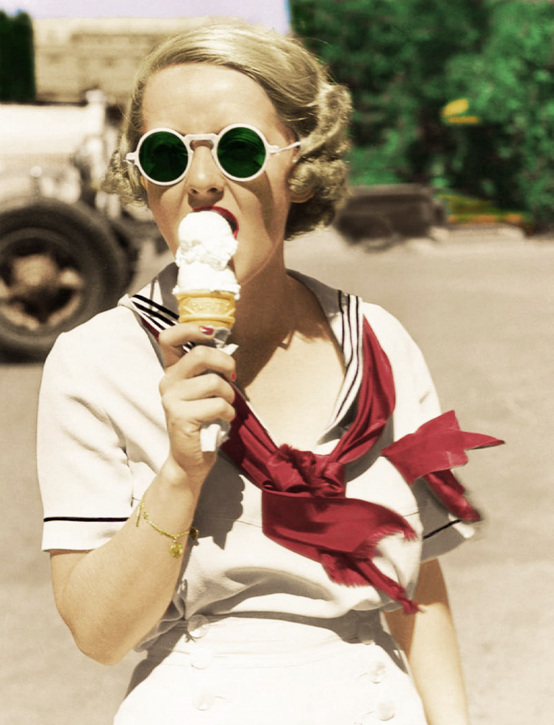 Det gröna glaset finns på ganska många glasögon från 30-talet. Har även sett ganska många vita ramar från den tiden. Nedanför ett par runda mörka solglasögon. Vet inte när bilden är fotograferad men gissar 40-tal.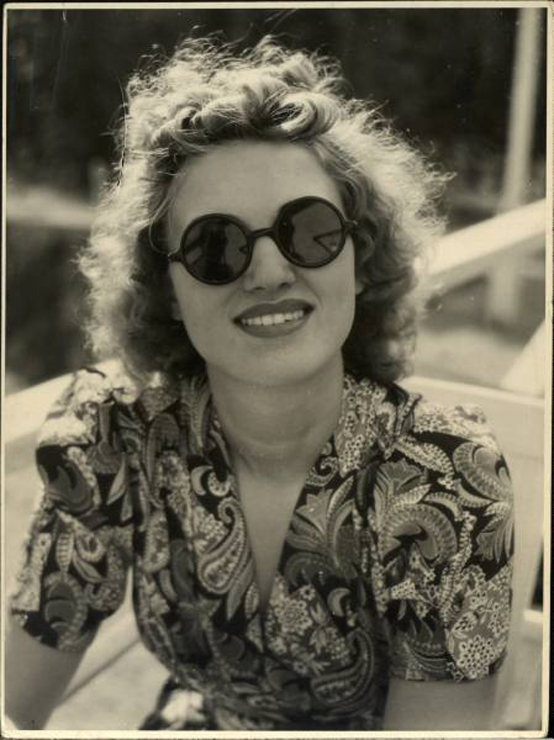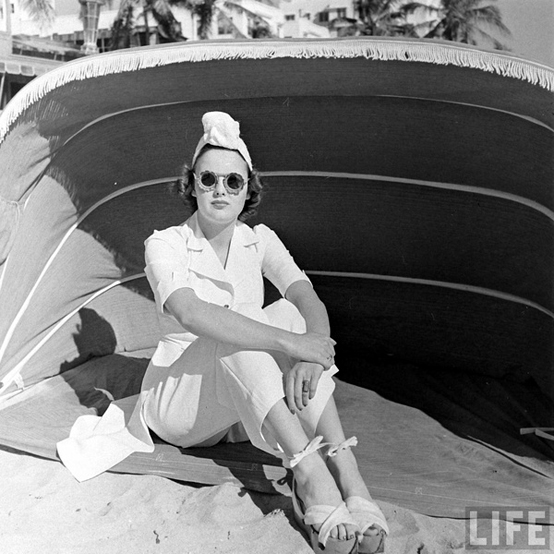 Ovan 40-tals glasögon som ser ut som prästkragar och under ett fotografi ur Summerlands vår 2012 lookbook. Den här bilden är fin på så många sätt, såhär skulle jag gärna vilja se ut i vår!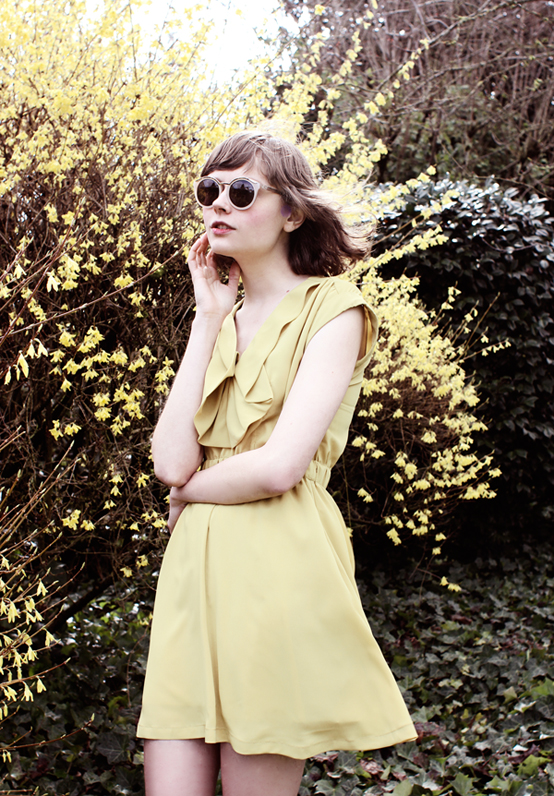 Och slutligen några bilder på skådespelerskan Andrea Riseborough som Wallis Simpson i filmen W.E (som jag ännu inte har sett!). Den verkar helt fantastisk ur inspirationssynpunkt men hoppas också att det är en underbar film.
Translation:
I have big cravings for the perfect vintage round 1940's sunnies! Have been looking for over a year now, hopefully I find them soon (before the summer starts). Meanwhile, I am going to watch the movie W.E. with Andrea Riseborough (pictured above) for some inspiration.